You'll often hear Mull referred to as 'eagle island' and with good reason! The island is home to thriving populations of both the white-tailed sea eagle and the majestic golden eagle. So, if you're hoping to encounter eagles on the Isle of Mull, here are five different ways to do it.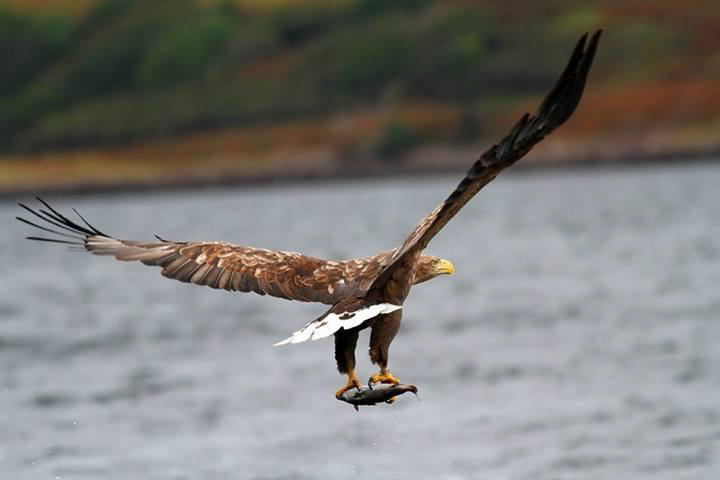 From the water
The ever popular boat trip aboard the Lady Jane with Mull Charters offers you the chance to see white-tailed sea eagles up close. Throwing freshy caught fish from the boat, the lucky passengers may see the eagles swoop in to clasp the fish between their talons from the water.
The sound of their wingbeats and sheer size of the eagles encountered at such close quarters makes this an unmissable way to experience eagles on the Isle of Mull.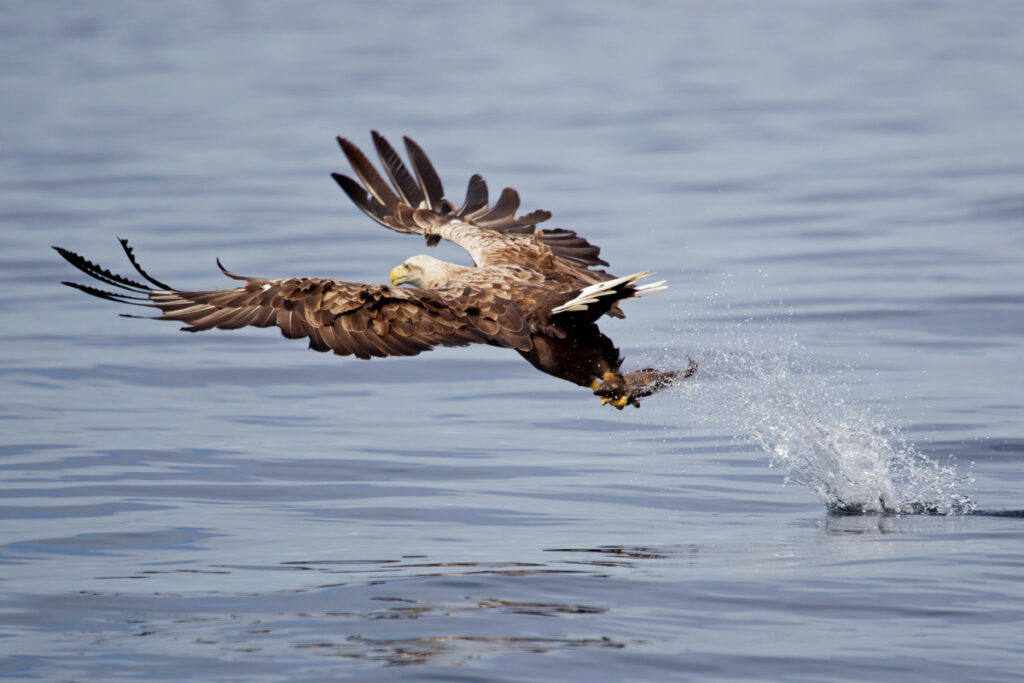 On land
For those who prefer to keep their feet on terra firma, a land-based wildlife tour should be your first port of call. Local guides know the routines of these majestic birds well and will give you ample opportunity to encounter them during a day's exploration of the island, whether perched, on the wing or even grappling another eagle in a dramatic descent! They'll also give you lots of ideas for where to go to improve your chances of seeing eagles on the Isle of Mull during the rest of your stay.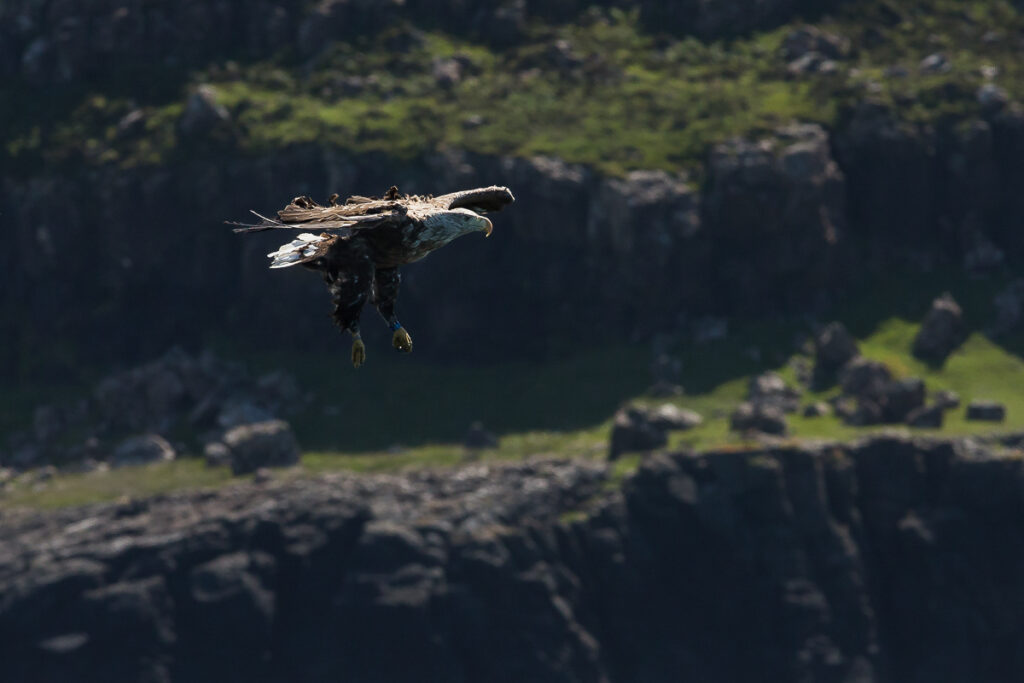 In breeding season
Each year once the white-tailed eagles begin to nest, Mull Eagle Watch opens its doors with guided walks to find out more about the birds and watch the activity on the nest from a responsible distance.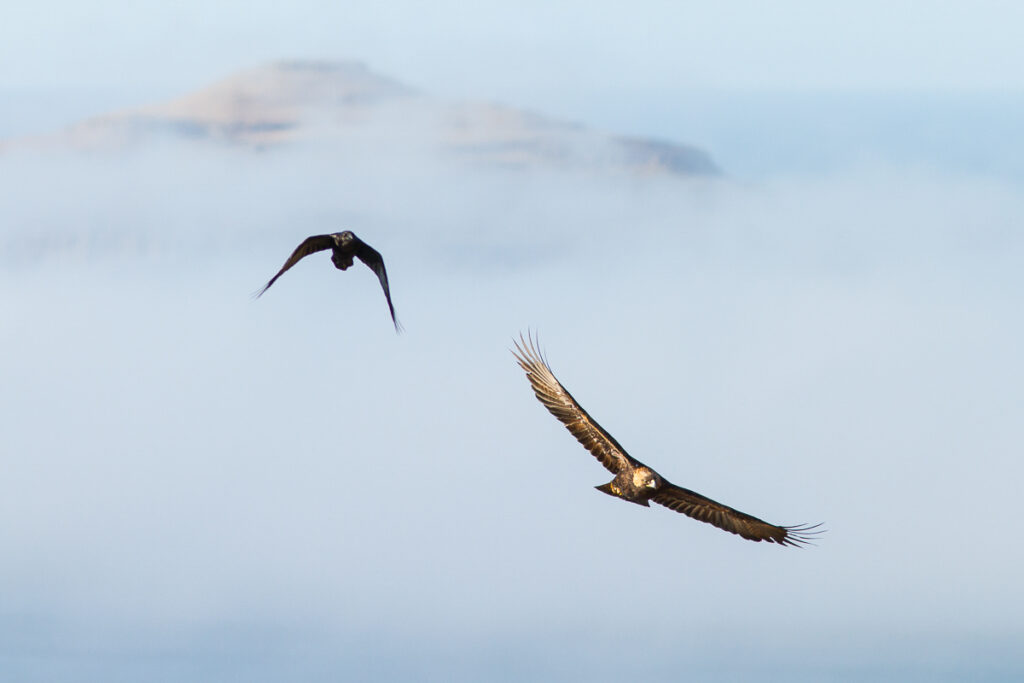 High in the hills
Adventurous souls will often have little trouble encountering eagles on the Isle of Mull. As you climb Mull's quieter hills and peaks, you'll often be passing through the large habitats of the more elusive golden eagles, so remember to cast your eyes to the skies for the chance of a sighting. You can find lots of ideas for walking routes on the island (complete with OS maps) in our guide here.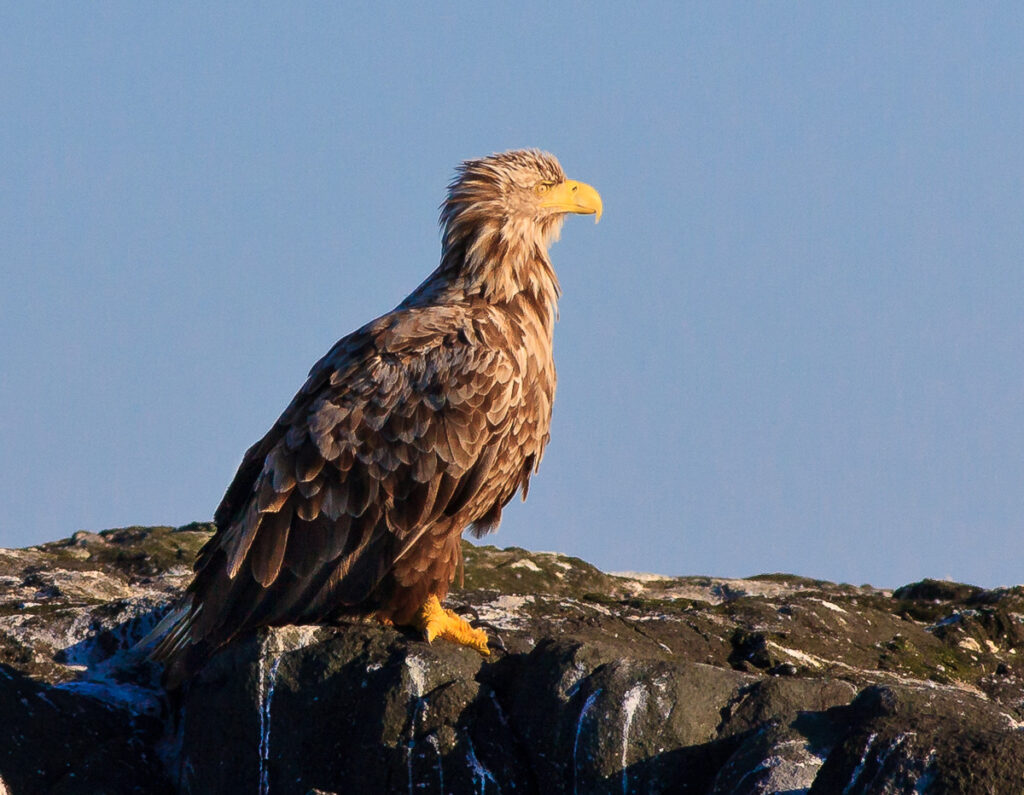 Close to sea level
It will come as little surprise that the white-tailed sea eagles often appear around Mull's sea lochs. Whether you hunker down in the wildlife hide at Fishnish or spend the day scouting the shores of the island's west coast, you're likely to encounter a sea eagle. In the winter, as juveniles have fledged, you may also be lucky enough to see a number gathered together – a spectacular sight for those enjoying a winter break on Mull.
Find out more about the fantastic wildlife and eagles on the Isle of Mull and plan your holiday this year.