Gone are the days when eco friendly holiday cottages meant compromising on comfort and luxury. Quite the opposite, in fact, with modern day technology promising a five-star experience without the carbon footprint. So, if you're keen to visit the island and do your bit for the planet too, which eco friendly holiday cottages could you choose? Read on and find the perfect bolthole for you.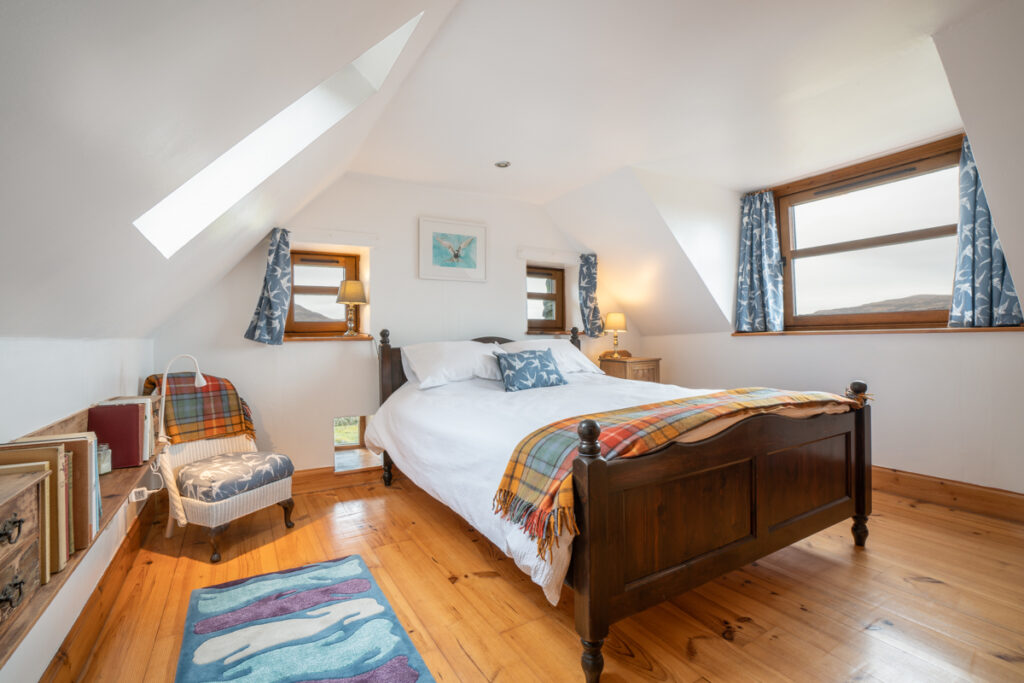 Located on a working croft in the rural south west of the island, Torr na Locha is arguably one of the most eco friendly holiday cottages you'll find on Mull. This characterful stone building uses local timber that would be unsuitable for structural use to fuel the wood burning stove and back boiler, sources its electricity through a supplier that specialises in renewables and tops it up with a solar array that generated 3,650KW in 2022.
Venturing outside the cottage, there's yet more to appreciate. Tree planting on the croft to support and sustain the temperate ancient Atlantic rainforest of oak, birch, aspen and willow contributes to carbon capture, while the active peatlands to the front of the house have the potential to store 500 times more carbon each year than using the cottage demands.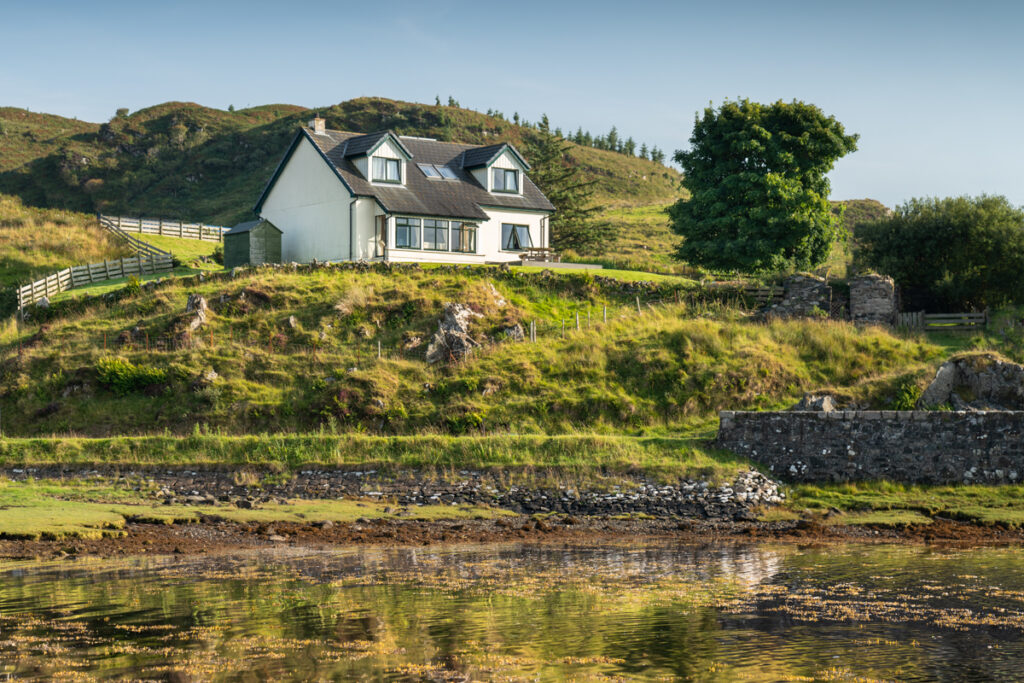 Perched above the bay of Loch na Lathaich in the Ross of Mull village of Bunessan, Dragonsfly Rest combines welcoming interiors with eco-conscious additions, like the heating. Warmed by the sun through solar panels in tandem with the wood burning stove that together heat the radiators, guests will feel cosy year-round.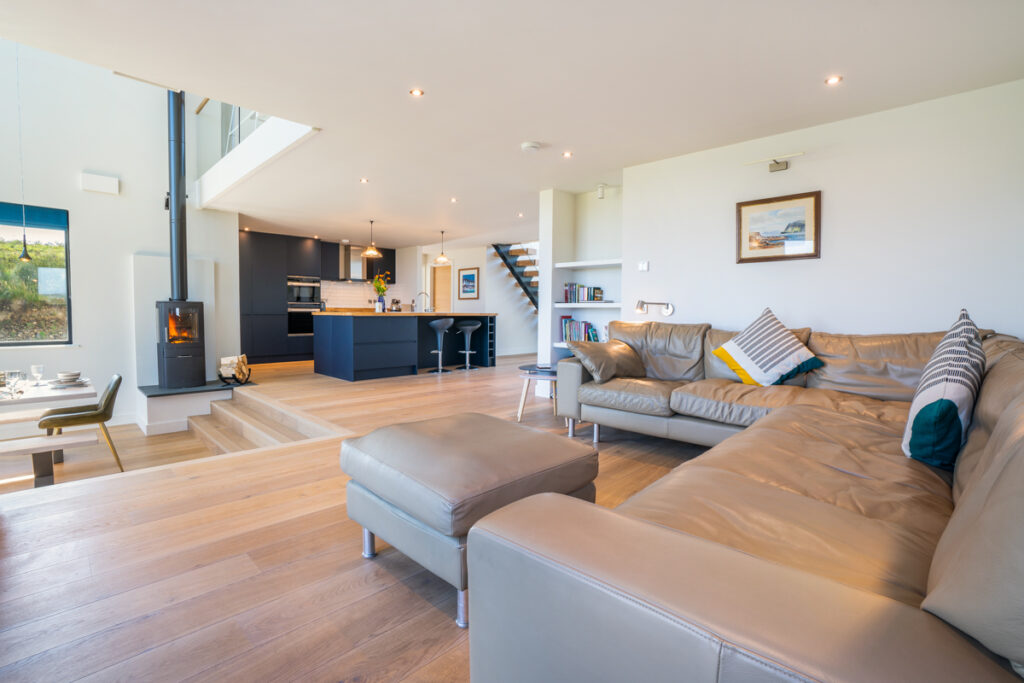 Making the most of mix-and-match technologies, Mor Aoibhneas uses an air source heat pump to warm its dramatic double-height ground floor living area with cosy underfloor heating. And outside, there's an electric vehicle charging point to enable you to explore the island with ease, with plans for this to be fully solar powered by summer 2023 too.
Book your holiday cottage on Mull.