For the converted, wild swimming offers invigoration akin to the feeling of summiting a mountain for a hiker. The temperatures tend to be bracing, the experience intrinsically in touch with the elements. Depending on where you choose to go wild swimming on Mull, it can be just as physically challenging as cresting a peak too.
Practised with care, wild swimming on Mull opens up an entirely new experience of the island from its waterways. Float in silent bays, cool off in pools filled by gentle waterfalls. Soak up the island views, often from sea level, and connect with nature anew. Here are some places you could try wild swimming on Mull.
Wild swimming in North Mull
Croig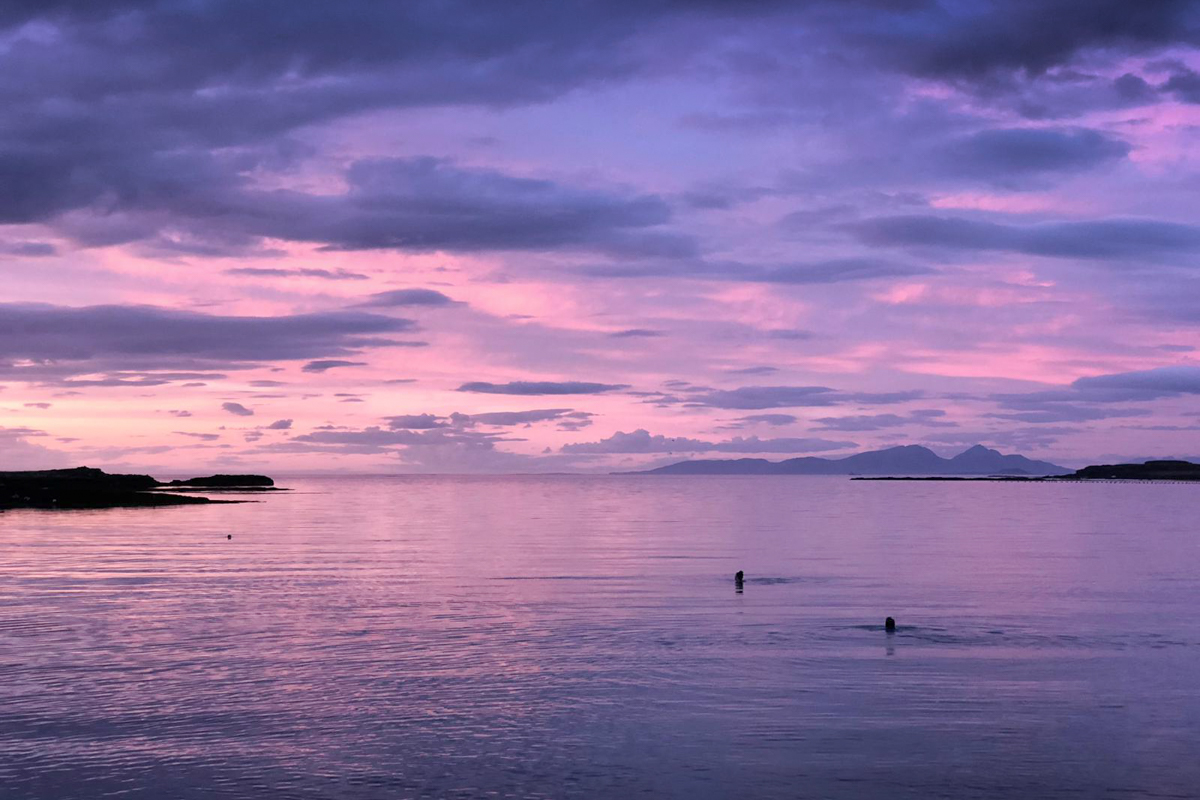 A visit to Croig in itself is a real treat, but it's also a brilliant spot for wild swimming on Mull. The wee harbour has oodles of charm, with traditional stone walls, a sleepy feel and fishing pots piled by the pier. You can park the car by the roadside before setting out on the path that meanders along this stretch of coast.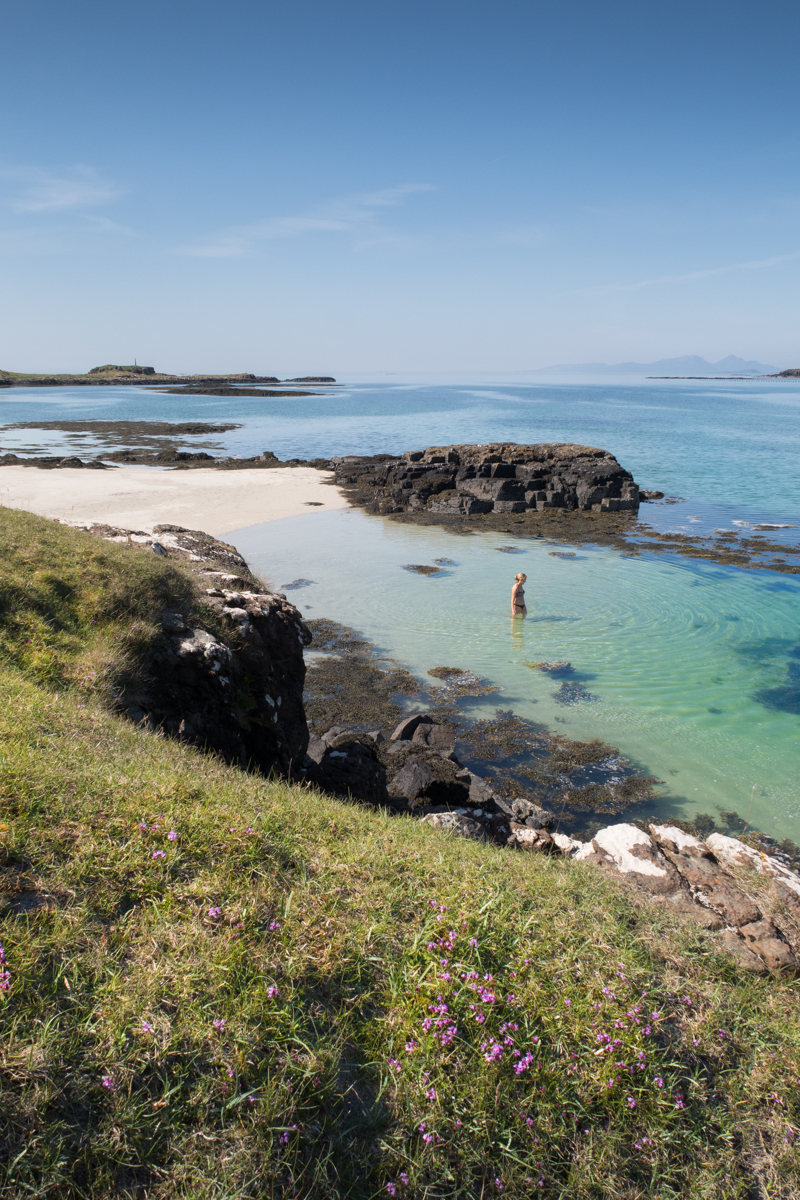 You'll find several sandy coves that are oh-so appealing for a wild swim, with the walk back to the car a good way to warm up after dipping into the water.
Calgary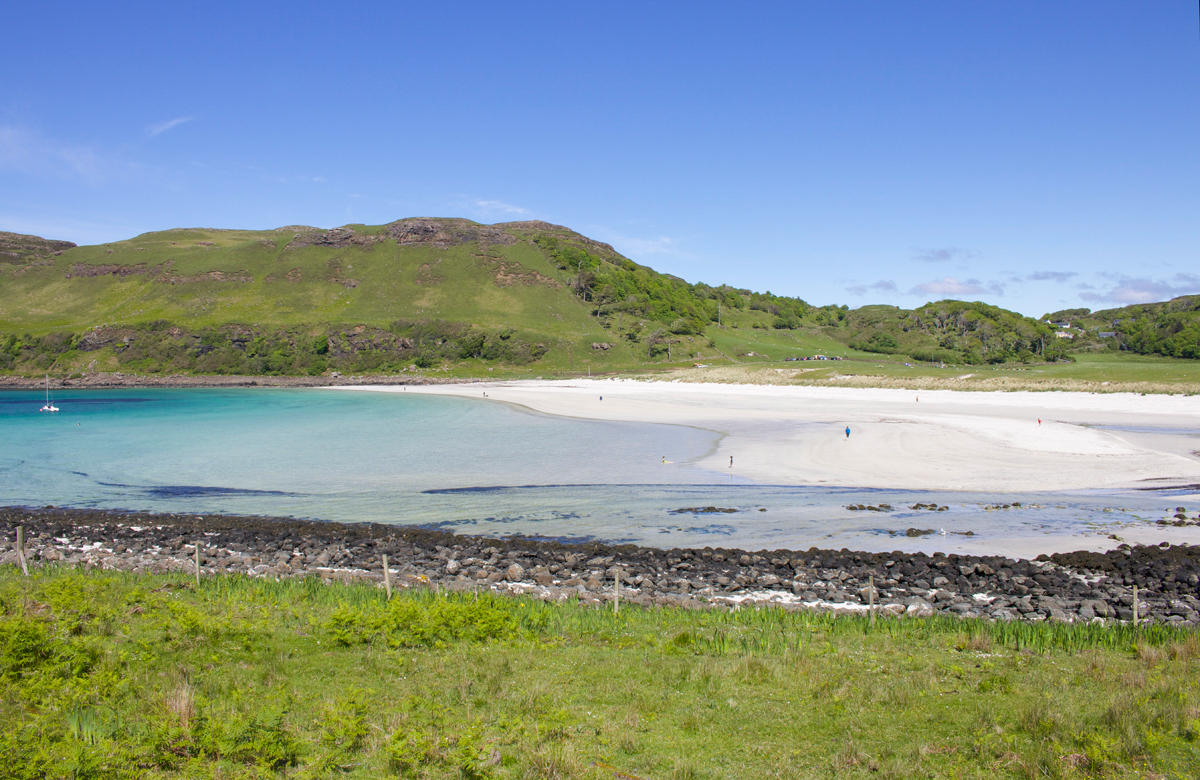 Perhaps unsurprisingly given its reputation as Mull's most beautiful beach, the clear waters of Calgary Bay are another hotspot for wild swimming on Mull. You'll find plenty of visitors donning a wetsuit and taking a dip, while the hardiest head straight in in costumes. The horseshoe-shaped bay and headlands to either side mean the waters are fairly sheltered here.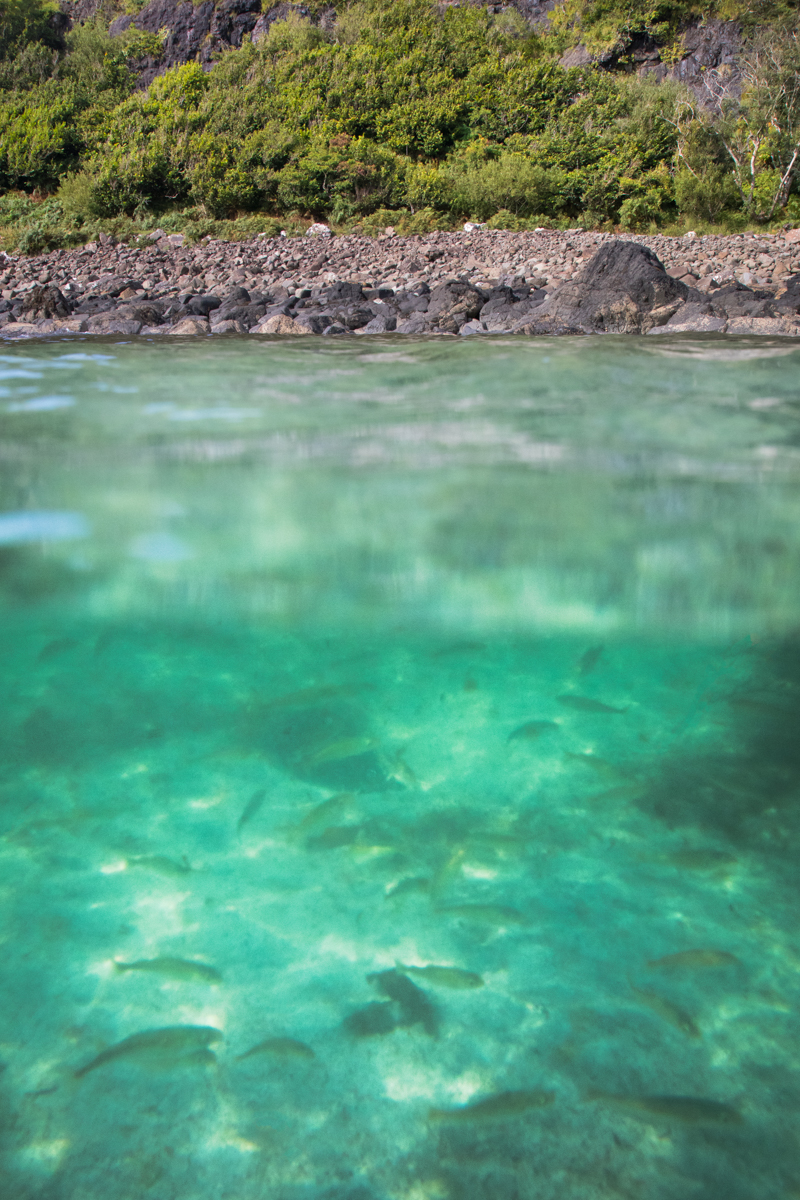 And as with the best of wild swimming on Mull, you won't be the only one out for a paddle. Calgary Bay's waters are incredibly clear, giving you excellent views of the fish that flit about beside you.
Making a splash on the West Coast

Ben More Pools
Ben More may be best known as a munro to bag, but explore its slopes and foothills and you'll find some enchanting wild swimming spots too. This crystal-clear pool is filled by the waterfall, creating an ultra atmospheric experience. You'll almost certainly have the pool to yourselves.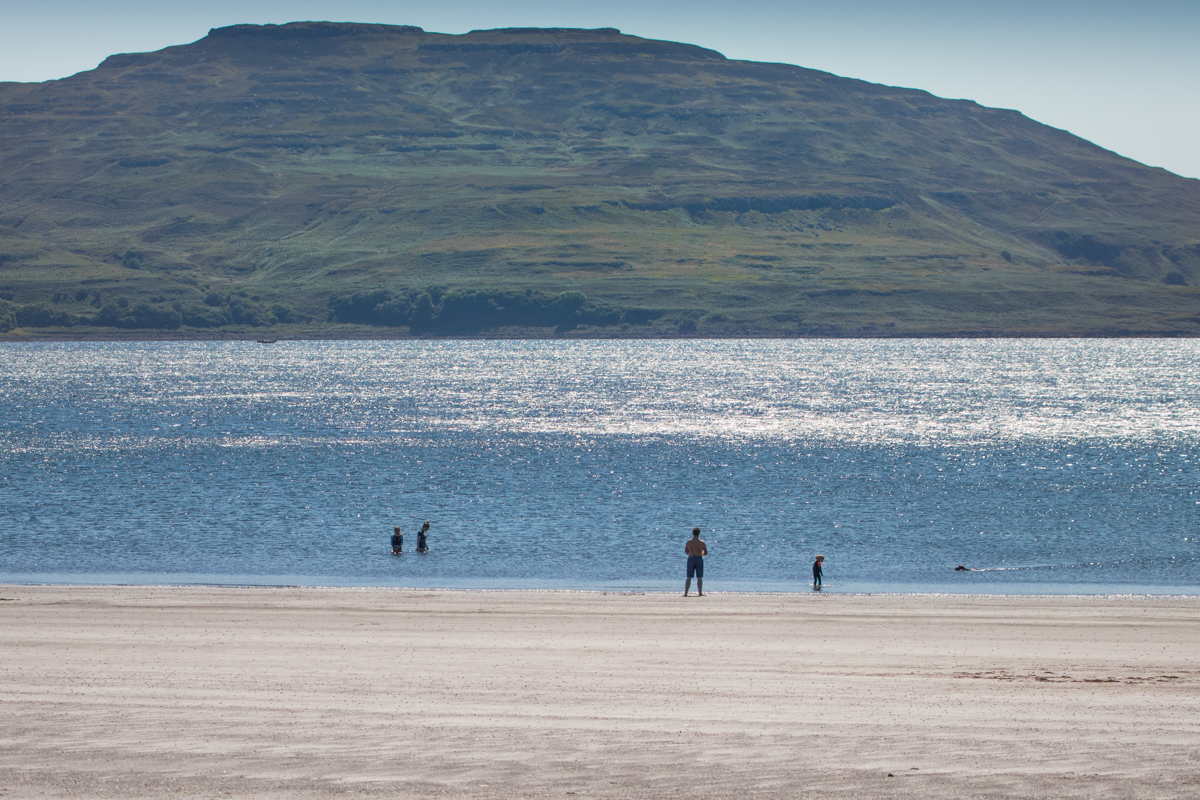 Traigh na Cille
You'll often hear this beach referred to as the 'Black Beach' thanks to its grey sands. Like many of Mull's beaches, you'll need to walk a short distance to reach the water at Traigh na Cille, rather than stepping from the roadside onto the sand. That makes it essential to bring your towels and warm clothes with you.
Taking a dip on the Ross of Mull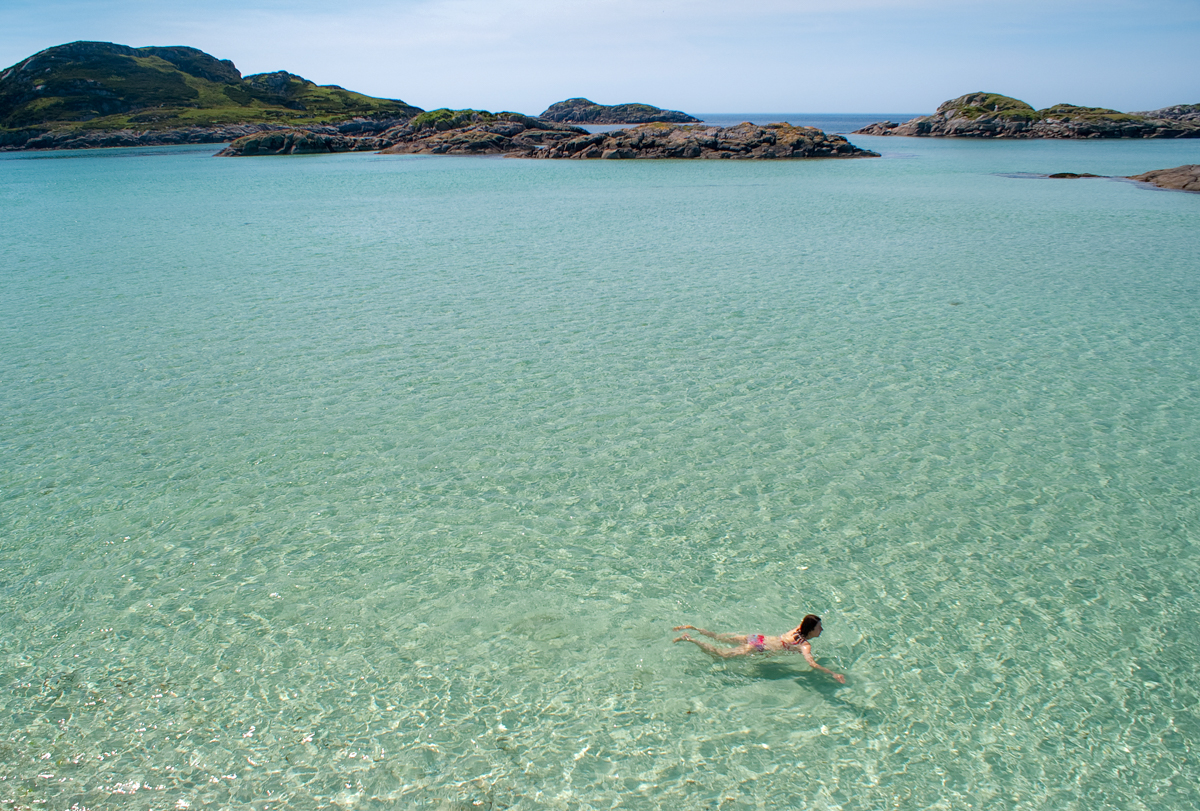 Knockvologan
Unless you're staying locally, reaching Knockvologan beach demands a fair drive, albeit through lovely scenery if you head down the west coast, or through the dramatic mountains of Glen More. It's a journey that more than pays off though, as this beach is filled with secluded coves, white shell-sand and crystal clear waters. Depending on the tide, there are good areas of shallows, which warm up much more quickly than the deep end in the summer months.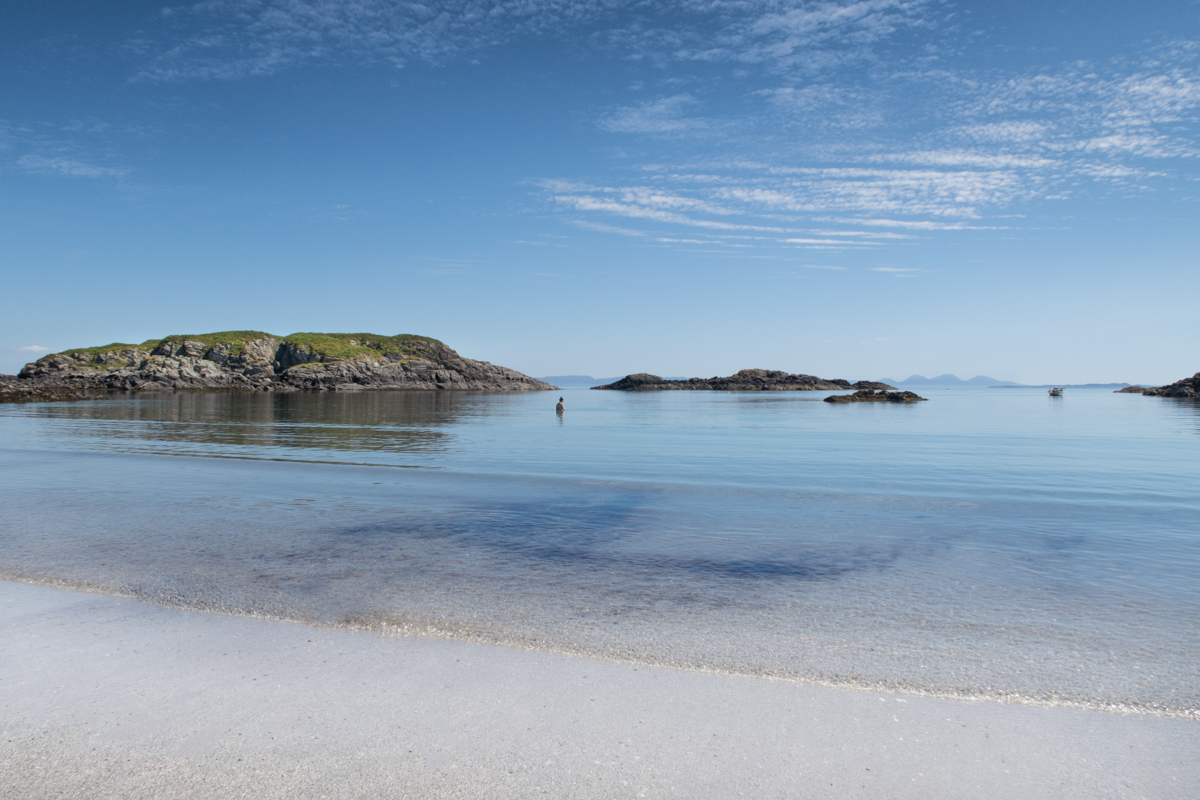 Uisken
In contrast to the bays at Croig and Traigh na Cille, Uisken couldn't be easier to reach. A short drive from Bunessan brings you to a beachside carpark, which fills quickly in summer as it's only small. Bag your spot and the sand will be between your toes in seconds! This is another sheltered bay, where you can swim while gazing out to the Paps of Jura.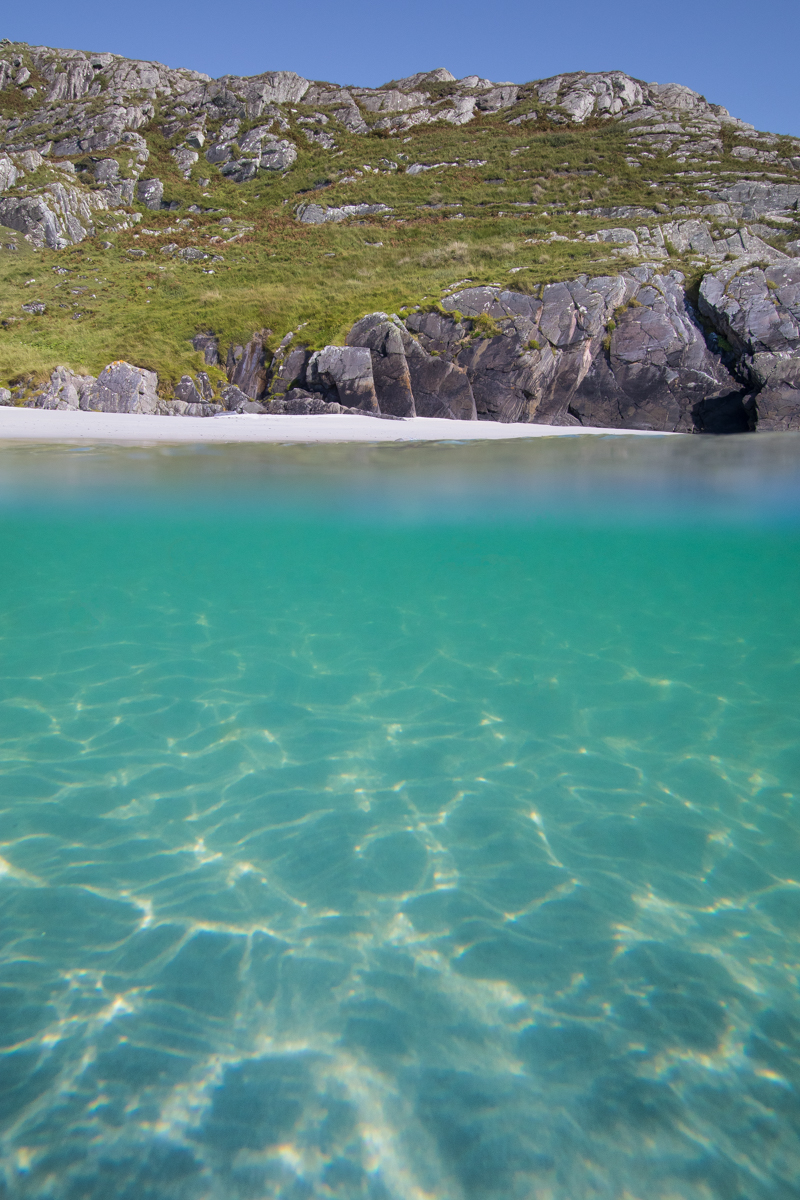 Dun a'Gheird
If you're set on having the beach to your group alone, pull on walking boots before your wet suits. A small amount of exploration delivers you to seriously stunning white sand coves, like this one. Named after the fort beside the beach, the dazzling waters won't disappoint…
Book a holiday cottage in South West Mull and enjoy wild swims like these close by.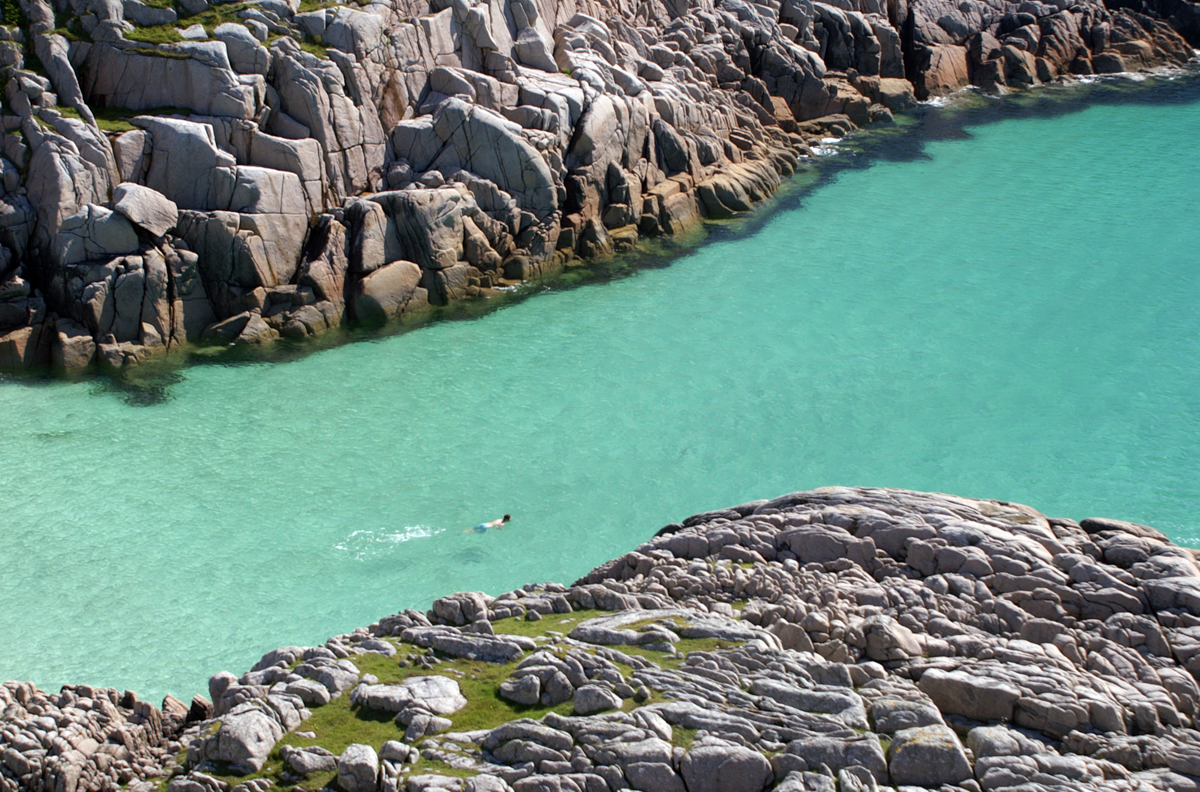 Note: Wild swimming has inherent risks and dangers and is undertaken at your own risk.  Conditions change quickly.  Always make sure you are well prepared for any conditions and have the correct level of experience for your chosen swim.  Make sure someone knows where you are swimming and always take someone with you.  Please note that inclusion of locations on this list does not guarantee their safety or suitability for wild swimming.  Check the tides, depth and ensure there is no blue-green algae present before swimming.