It's been an amazing summer for wildlife boat trips from the Isle of Mull, with regular appearances of dolphins in their droves, sightings of minke whales and harbour porpoise, and even in the last few weeks views of John Coe and Aquarius, members of the west coast population of killer whales!
Here, we catch up with Colin from Turus Mara to get the inside scoop: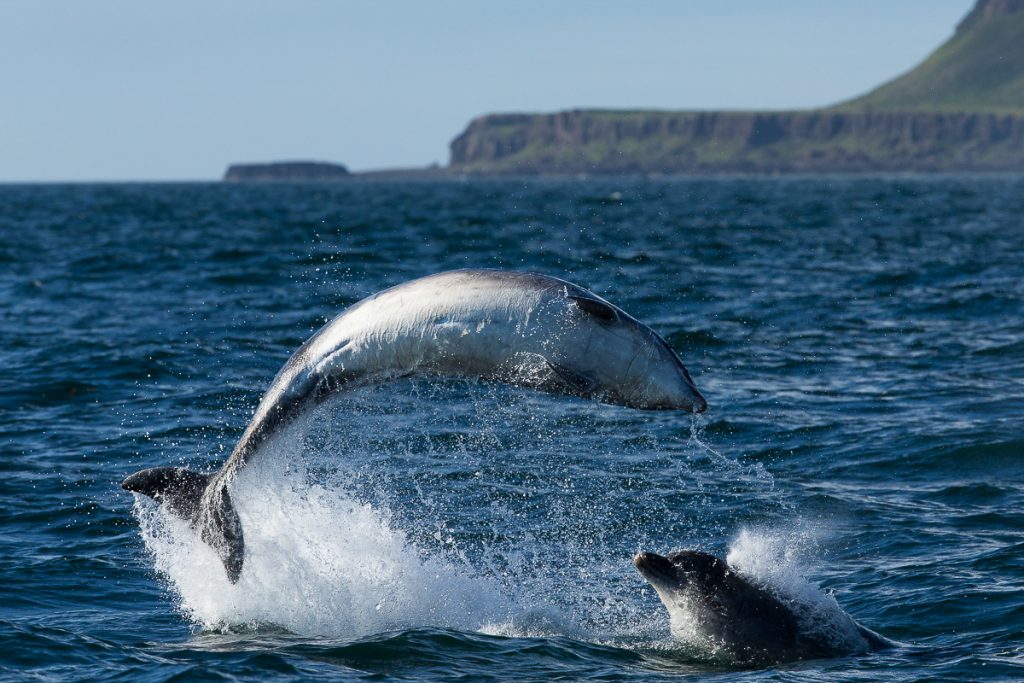 Dolphins
It has been a really great summer for wildlife out on Staffa and the Treshnish Isles and surrounds, particularly for common dolphins with weeks of virtually daily sightings. 'Dolphin soup' has been the somewhat unpalatable epithet in use due to the sheer numbers of 'Delphinus delphis' in our plying area!
If the dolphins are feeding or otherwise engaged we just sit back and watch them going about their business – but often they choose to come to us – to play on the bow or just to spin around the boat clicking and whistling to the delight of our passengers.
Minke whales
It is rarer that a minke whale will come and associate with the boat – and these occasions can be intimate and almost emotional. One day this year all our passengers except a mother and son had gone ashore. We took the two 'stayaboards' to watch a juvenile minke nearby and it decided we required to be closely inspected.
We were stopped in the water and the young whale swam round and round the boat, also making several passes underneath, clearly visible in the calm water – even turning on its side to check us out. It really is incredible to look directly in the eye of a minke whale; a connection that few ever have the chance to feel – a privilege really.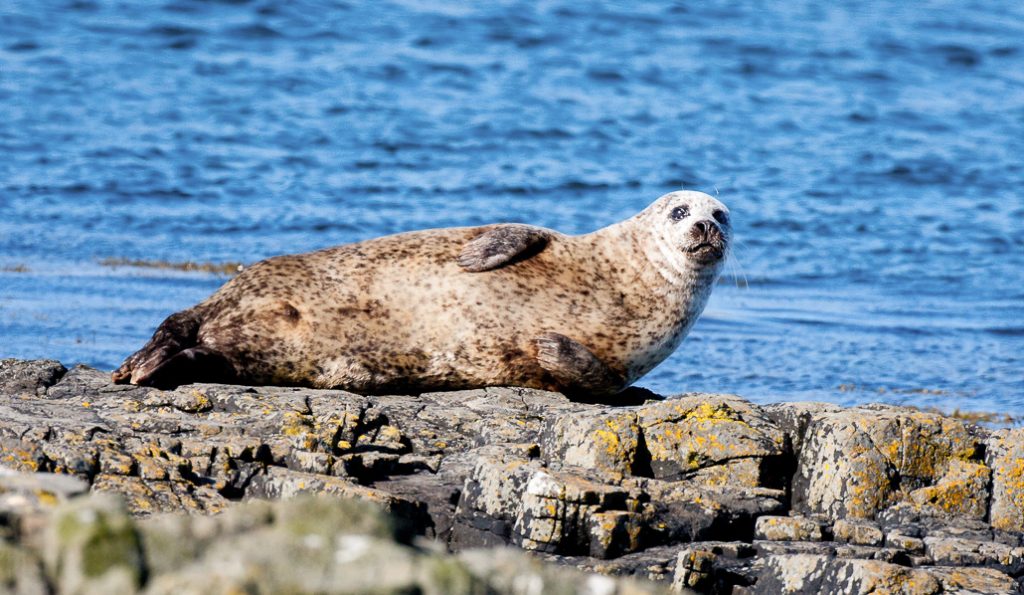 Staffa and the Treshnish Isles
September and October is a great time for a boat trip to Staffa and Fingal's Cave, avoiding the busier months of summer.
The Treshnish Isles also have plenty to offer, with an influx of huge numbers of Atlantic Grey Seals. Over 1200 pups are born around the coast each year.
Our vessels depart from Ulva Ferry on the west side of Mull where there is ample parking. All our tours take place in the Loch na Keal National Scenic Area, with views of Ben More, Mull's only munro (a mountain over three thousand feet), the cliffs of Gribun and Ardmeanach.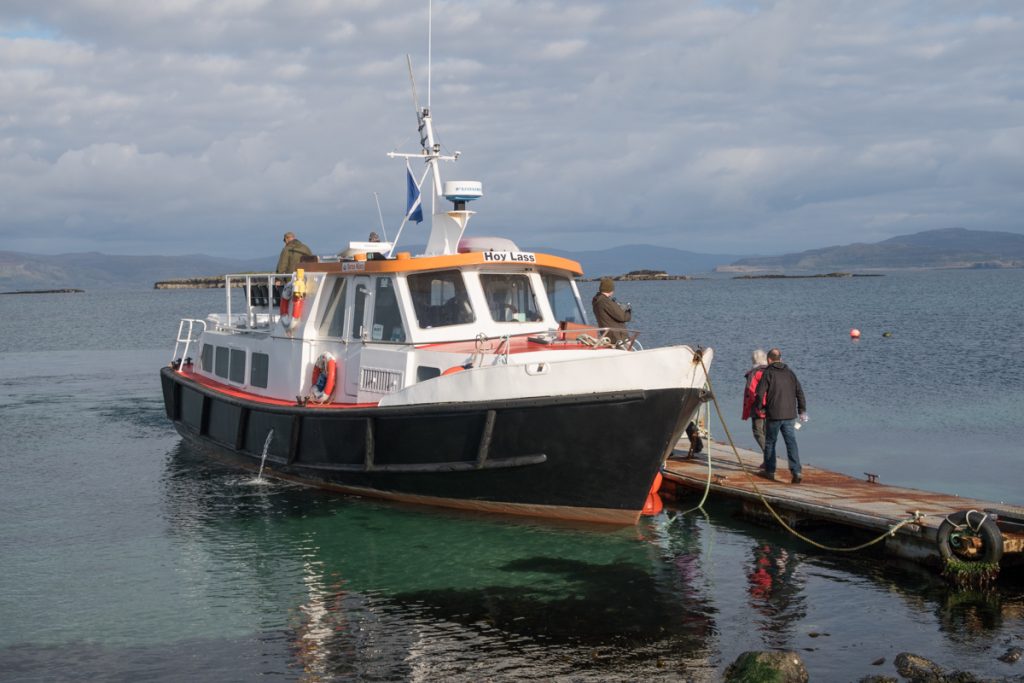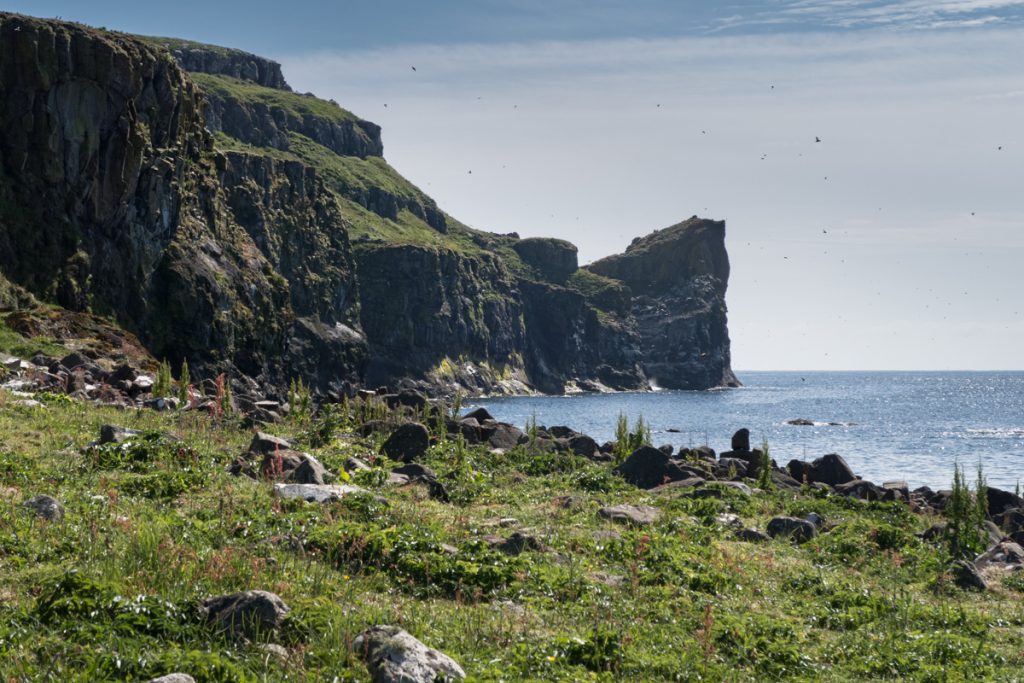 Wildlife boat trips from the Isle of Mull
Turus Mara boat trips cruise by Ulva, Gometra, Little Colonsay and Inch Kenneth – all islands with differing topography and fascinating stories in their own right. We endeavour to engage, educate and inform on topics as diverse as geology, history, nature and culture, all part of the magic of wildlife boat trips from the Isle of Mull.
Discover more about the island's amazing wildlife, about our fascinating outlying islands, and the adventures you can enjoy when you stay with us.