5 of the Best Large Holiday Houses on Mull
Wildlife, beaches, historical attractions. Awe-inspiring mountains, gorgeous glens and breathtaking lochs. Walking, cycling and kayaking – few islands can rival Mull in offering so much to its visitors.
The range of activities to enjoy, as well as the range of places, makes Mull the perfect place for a group getaway or family holiday. With that in mind, we've rounded up some of the best large holiday houses on Mull to help you plan your next adventure.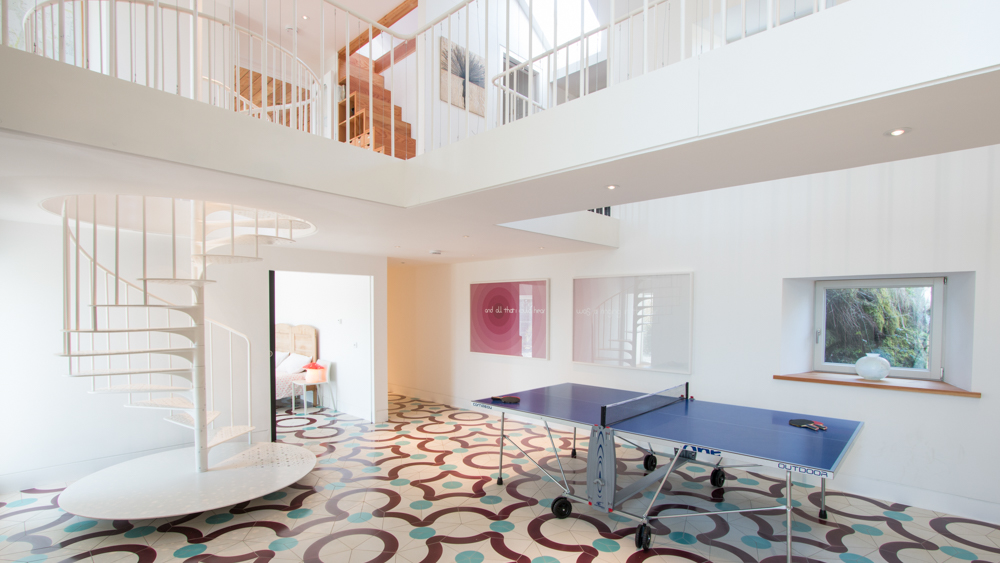 Set at the end of a private driveway and boasting a beautiful lochside setting, Gorsten House is the perfect choice if you're looking for large holiday houses on Mull that have that something special. The only buildings that feature in your view are a castle and lighthouse, and with enormous glass windows to make the most of them from, you'll enjoy the picturesque landscape at its best.
Inside, the treats continue, with a sauna, steam room and clawfoot baths welcoming guests with warmth and indulgence. The living spaces themselves are appointed and furnished to the highest standards by the property's artist owner, with playful lighting and patterns to surprise.
Gorsten House sleeps eight people. Available from £1,200 per week.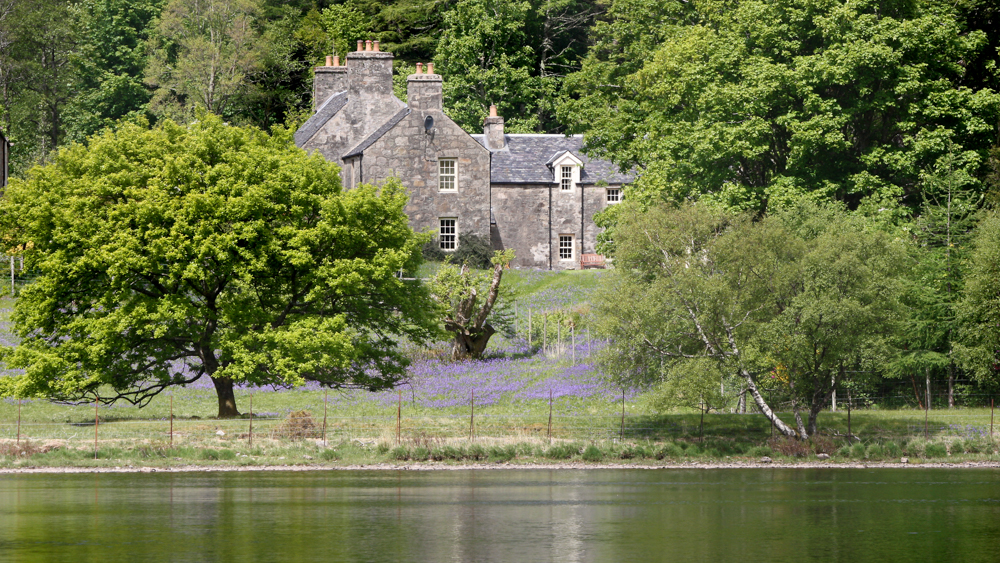 With flexible accommodation for up to 10 people, a kitchen diner, large dining room and multiple sitting rooms, the charming stone Macquarie House makes the ideal choice for families looking for large holiday houses on Mull. There's also a convenient utility room for coats and boots after a busy day exploring the scenery around Loch Ba.
There's no need to worry about entertaining the kids on rainy days, either. Inside, you'll find a pool table, table tennis, board games and books to keep everyone having fun. And if you do head outside, in the summer months both salmon and sea trout fishing, as well as boat trips, can be arranged.
Macquarie House sleeps 9-10 people. Available from £995 per week.
Grasspoint is a truly beautiful spot on Mull – you've probably driven down the narrow tracks to reach it yourself if you've visited the island before. But why limit yourself to a short visit when you could stay right here? The Old Ferry House enables you to do just this, located in what is undeniably one of Mull's best locations.
The stone house has character and charm aplenty, plus a cosy log burner to keep you toasty. Step outside and you're right on the water's edge, with rock pools and a fishing pier to enjoy. With the water comes wildlife. Keep your eyes peeled for sea eagles and hen harriers by air and porpoises and dolphins in the water.
The Old Ferry House sleeps 8-10 people. Available from £995 per week.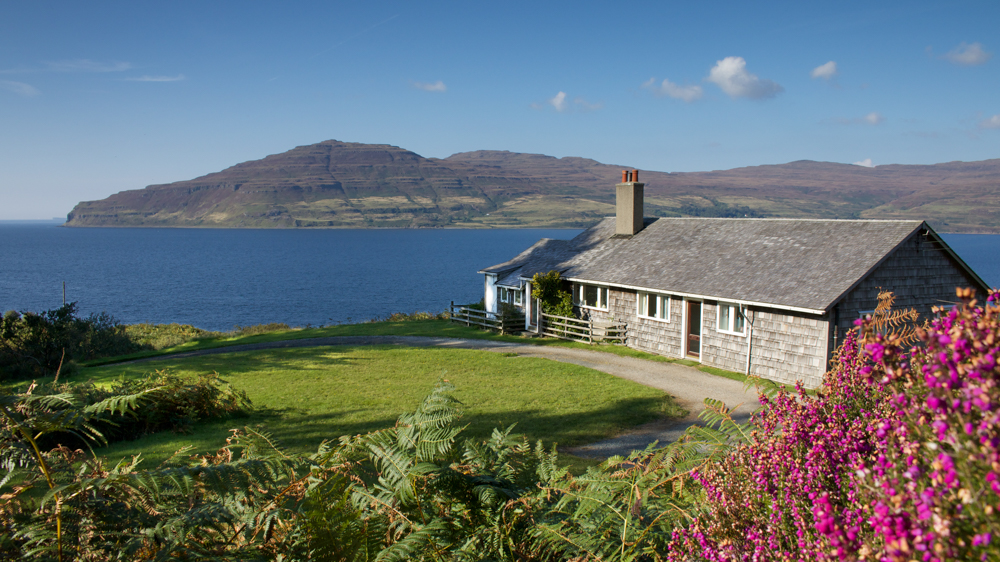 Head to the south-west of Mull and you'll find Ormsaig Cottage, perched on the shores of Loch Scridian. It's the perfect choice for large holiday houses on Mull to share with your favourite people.
Imagine sociable evenings in front of the open fire, with soft piano music played live in the background. How about enjoying dinner with family and friends while views of the Atlantic Ocean beckon from the window? Or a gentle group stroll to the nearby village of Bunessan, just in time for a pub lunch… Book Ormsaig Cottage and you can enjoy all of this and more!
Ormsaig Cottage sleeps nine people. Available from £695 per week.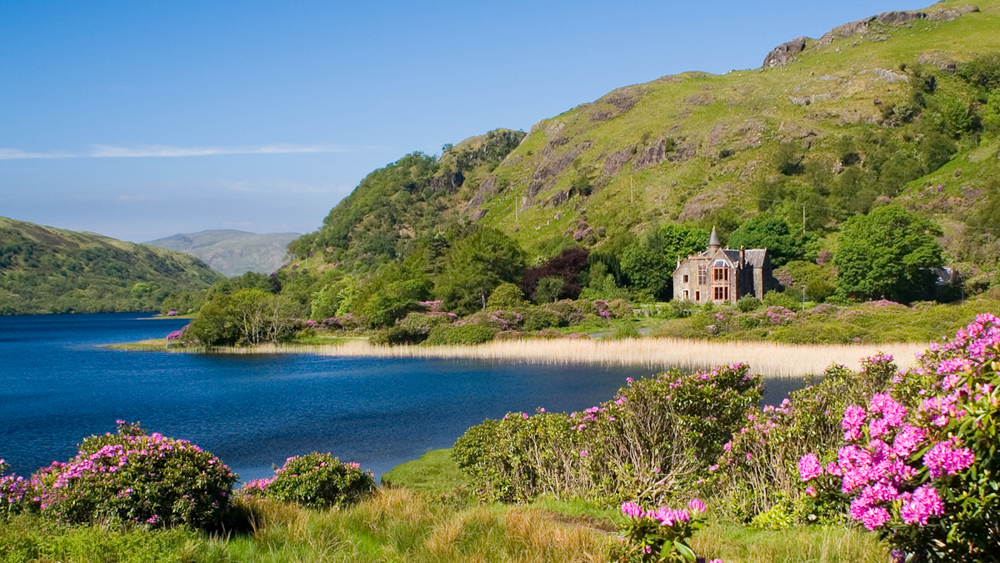 Planning a group getaway to celebrate something special? Whether you're looking for large holiday houses on Mull for a birthday, anniversary or simply some family time, the baronial Craig Ben Lodge offers just the right level of luxury for the occasion.
With sumptuous interiors, carved wooden fireplaces and stately home style, not forgetting the turret outside, Craig Ben Lodge is bound to impress. And that's before we've mentioned its exclusive location on the side of Loch Uisg, with a mountain rising up behind it…
Craig Ben Lodge sleeps 10 people. Available from £995 per week.
Find the perfect place for your holiday today and make the family getaway you've been talking about happen. We make it easy to find the right holiday cottage for you with our large holiday houses on Mull.
Have you stayed in any of our large holiday houses on Mull? Which was your favourite?