The Isle of Mull is famous for its wildlife, but it's also well regarded for its livestock too. From the Highland cows who so often cause a traffic jam on the Torloisk hill road, to the sheep spotted on the beach, there's plenty to encounter. The range of breeds raised here can be seen and celebrated each summer too, at the Salen and Bunessan shows. Perhaps one of the most special of all are the Highland ponies that call Killiechronan home.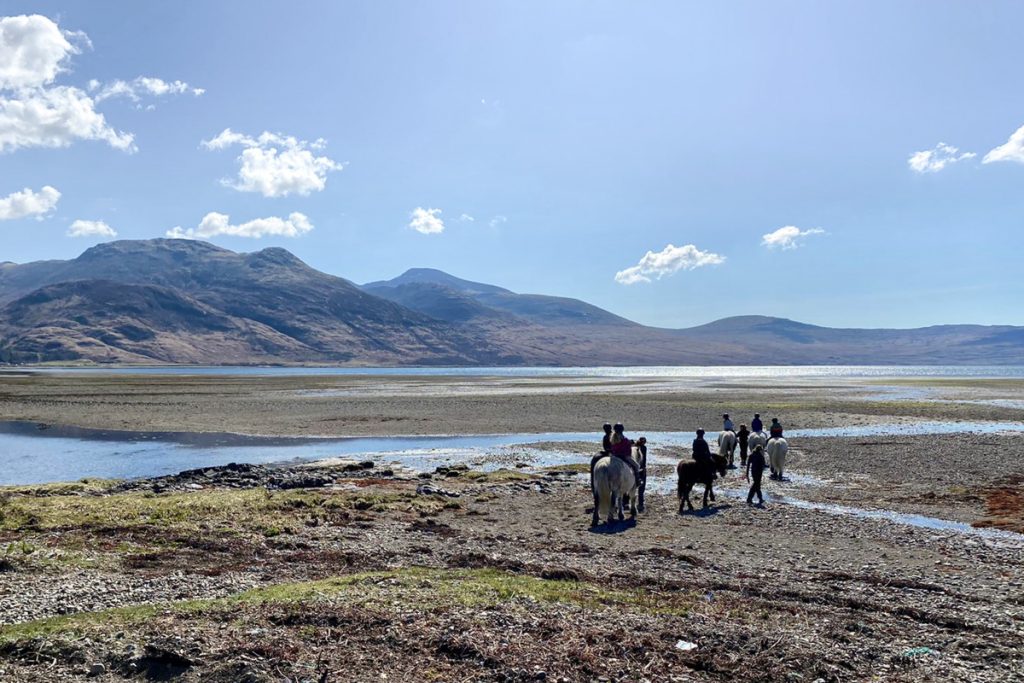 Here, on the island's west coast, you can hop into the saddle of the Scottish Highlands and Islands' traditional native breed and enjoy a ride on the beach or head up into the hills and along forest trails with Mull Pony Trekking. You might even have a close encounter with the island's famous white-tailed sea eagles, who are undisturbed by the ponies' presence.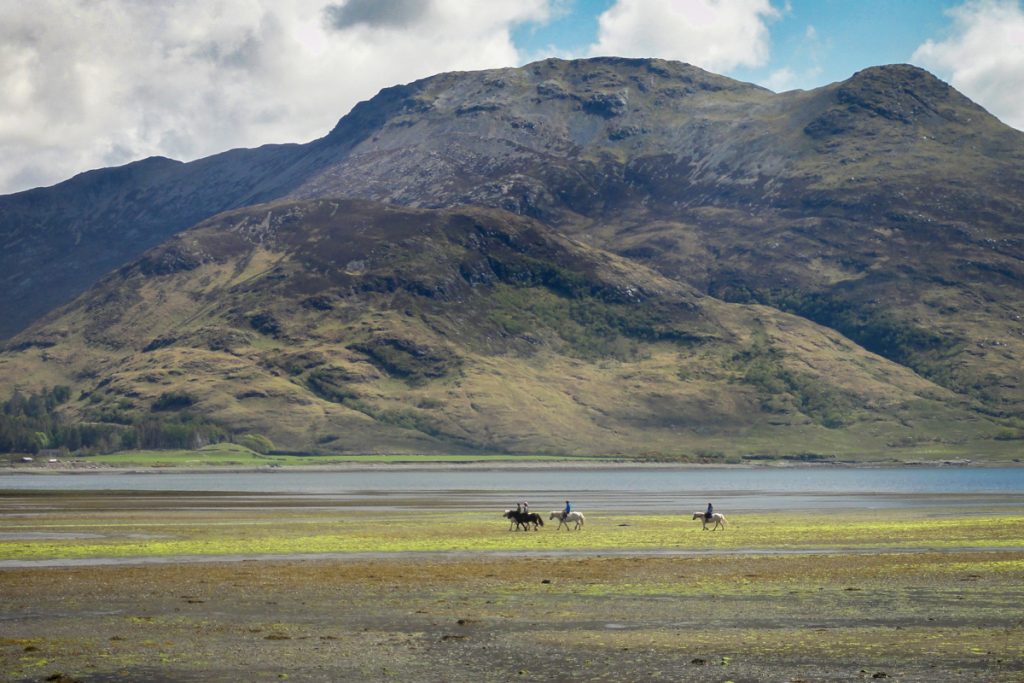 A gentle amble on the lead rein with marvellous views over Loch na Keal and Ben More, or a fast-paced blast through the surf, pony trekking on the Isle of Mull is tailored to your ability. UK native breeds are the order of the day at Mull Pony Trekking, with Highland ponies, some homebred, joined by Shetlands and even a Fell pony too.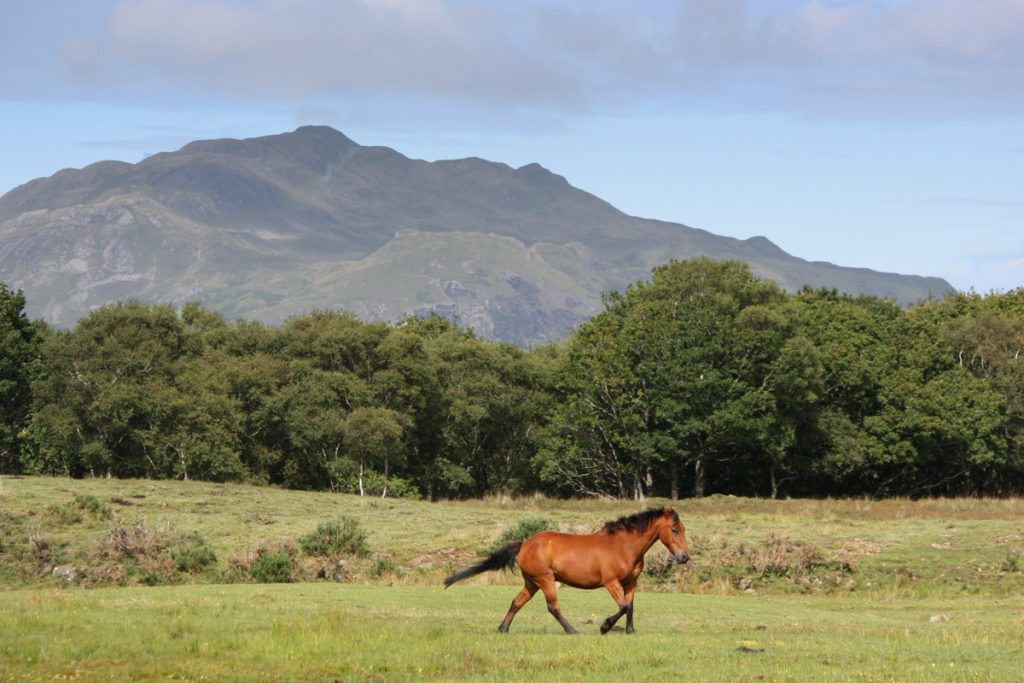 Highland ponies have long called the islands home. They were a popular choice with crofters thanks to their stocky build, sure-footedness and great strength. This made them very versatile for tasks on the farm, and even in some cases for logging. The estates also have a long history with the breed, as they make excellent deer ponies to bring animals off the hill after a day's sporting pursuits. There are still a few working deer ponies on the island to this day.
Whether you are new to horses or a keen rider, an experience with Mull Pony Trekking is not to be missed.