Surrounded by crystal-clear water on all sides and with 300 miles of coastline, it's little wonder the Isle of Mull is a superb seafood destination. So, whether you'd like to cook up a storm in your cottage or sample the finest fare out and about, read on to find out how you can savour the island's freshest catches during your stay.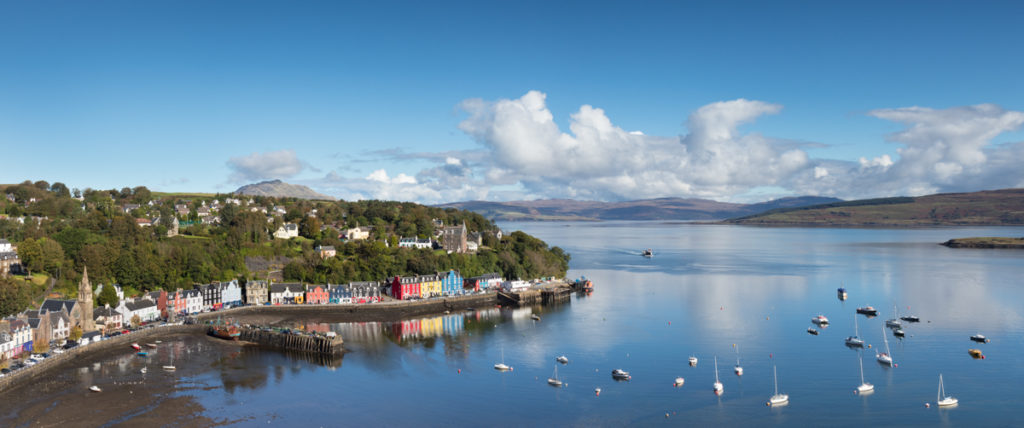 Where to buy seafood on Mull
For guests staying in Tobermory, then the Tobermory Fish Company is the place to go. Located at Baliscate, just on the edge of town, you'll find a tempting array of smoked fish and seafood favourites, as well as some incredibly delicious seafood platters. Conveniently, they also have a great range of oat cakes and accompaniments to enjoy the full flavour experience.
Further afield in North Mull, the beautiful drive out to Croig, just past the village of Dervaig, will reward visitors with a lovely surprise: an honesty box selling oysters in season!
A similar set-up can be found in the south of the island too, with mussels available on an honesty box basis at Inverlussa – ideal for guests heading onwards to cottages on the Ross of Mull to stock up on the way. Served with a wild garlic and white wine sauce is a favourite among locals.
The quiet Ross of Mull is home to many fishing boats who still sail the waters in search of the finest catches. Slow down and enjoy a chat with the locals by the pier in Fionnphort, who'll often be able to tell you when the next catch will be brought ashore, if you can resist the temptation of the seafood sizzling away beside you at the Creel Seafood Bar.
You can also take a look at the Mull and Iona Food Trail to find more local producers to try.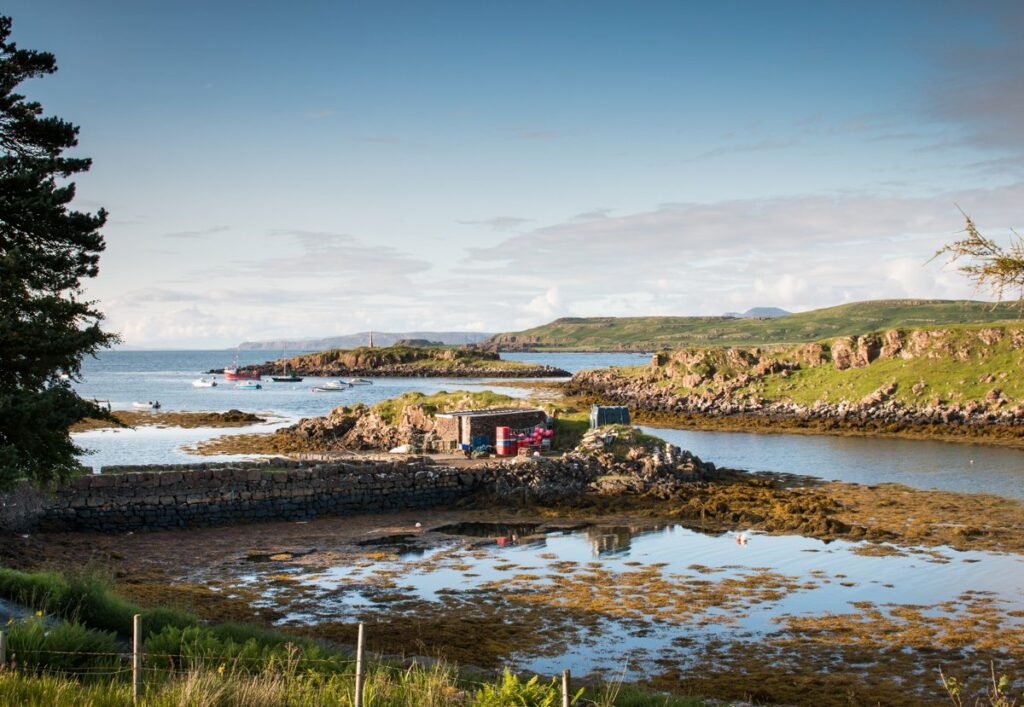 The best seafood restaurants on Mull
Cafe Fish in Tobermory
Tucked at the top of the ferry building at the end of Tobermory's harbourfront, Cafe Fish comes with oodles of character. Think driftwood beams above every window wrapped in fairy lights and a lovely, intimate atmosphere. And then there's the menu, which is deservedly popular and means you'll need to make your reservation well in advance.
The Mishdish in Tobermory
Enjoy dinner in one of Tobermory's most iconic buildings at the Mishdish. This seafood restaurant has a whole host of treats to tempt you, from scallops and oysters to langoustines and mussels. And for those less keen in the party, there are some excellent steak dishes to try, too.
Am Birlinn in Penmore
Housed in a beautiful timber building in the shape of a boat, Am Birlinn is a superb place to sample Isle of Mull seafood. The entire menu has a distinctively local flair, with the furthest sourced produce coming from Inverlussa on the island's south coast. The beginning of the menu showcases the provenance of the restaurant's ingredients, which they artfully transform into decadent seafood stews, luxurious lobster dishes and more. A firm favourite for locals and visitors alike.
Ninth Wave in Fionnphort
Venture down to the more remote Ross of Mull and yet more opportunities arise to enjoy Isle of Mull seafood. For a special occasion, there can be no finer choice than the Ninth Wave. Located on a croft, this husband and wife team take pride in showcasing the best of Scottish produce on their dynamic tasting menu, favouring fish caught locally and sustainably and seasonal ingredients picked fresh from the garden.