Fishing on Mull has long been a draw for visitors to the island. It's a traditional way of life that has deep island roots, with many of the oldest buildings in Tobermory linked to fishing and the associated commerce that Tobermory's sheltered harbour facilitated. Visit the harbourfront today and you'll still find the fisherman's pier busy with boats as catches are unloaded.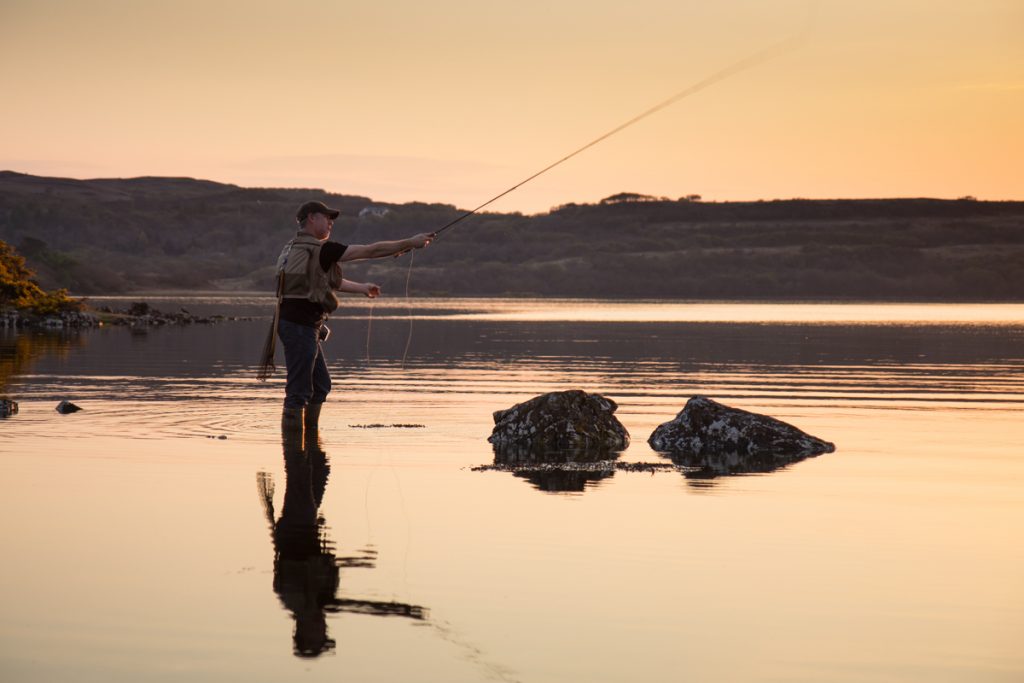 But of course, fishing on Mull isn't limited to what you can find at sea. The island has some fine river and loch fishing to enjoy too. Guy Bolton is a local expert, providing a guiding service for keen anglers visiting Mull, and in this article he shares five top tips to enjoy the bounty Mull has to offer.
Expert tips for fishing on Mull
1. Dress for the occasion
Make sure you have the right foot wear and clothing for a days' fishing on Mull, the weather here is very changeable and making sure you are kitted out for the day helps to ensure that you stay warm and dry and you are far more likely then to enjoy your day out.
2. Movement is key
Once you have chose a loch or river to fish, try not to get stuck in the same spot all the day. Move around, up and down the bank in different directions. Trout can be quite nomadic, moving around the loch looking for their next meal. It can be easy to spook them in these remote hill lochs, so stealth and keeping trying different places can help hugely.
3. Flies and lures
Keep changing them don't thrash away for hours if the fly or lure isn't working. Keep trying different things with the hope that you will present the fish with something it simply can't resist.
4. Safe hands
When handling fish you have caught look after them, especially if you are intending returning them to the water. Try to keep them as wet as possible. If the slimy coating of the fish gets damaged or rubbed off too much, it leaves the fish susceptible to infection and disease.
5. Plan ahead
Let people know where you are thinking of going and give them a vague idea of when you are expecting to return home. This way if anything were to happen to you or someone in your party, for example a fall, then help will never be too far away.
Best cottages for fishing on Mull
Armed with the expert advice of Guy Bolton, you'll soon be on your way to fishing success. And you can even enjoy it from the luxury of your own cottage, with these three perfect properties for fishing on Mull.
The Steading, Loch Assapol
Venture straight to the loch shore from the front door of The Steading and enjoy some fine freshwater loch fishing on Loch Assapol. Then it's only a short walk home with your catch to cook up a storm in the beautiful dining kitchen, complete with vaulted ceilings and charming beams. A great choice for all the family, with excellent walking, beautiful beaches and abundant wildlife in the area too.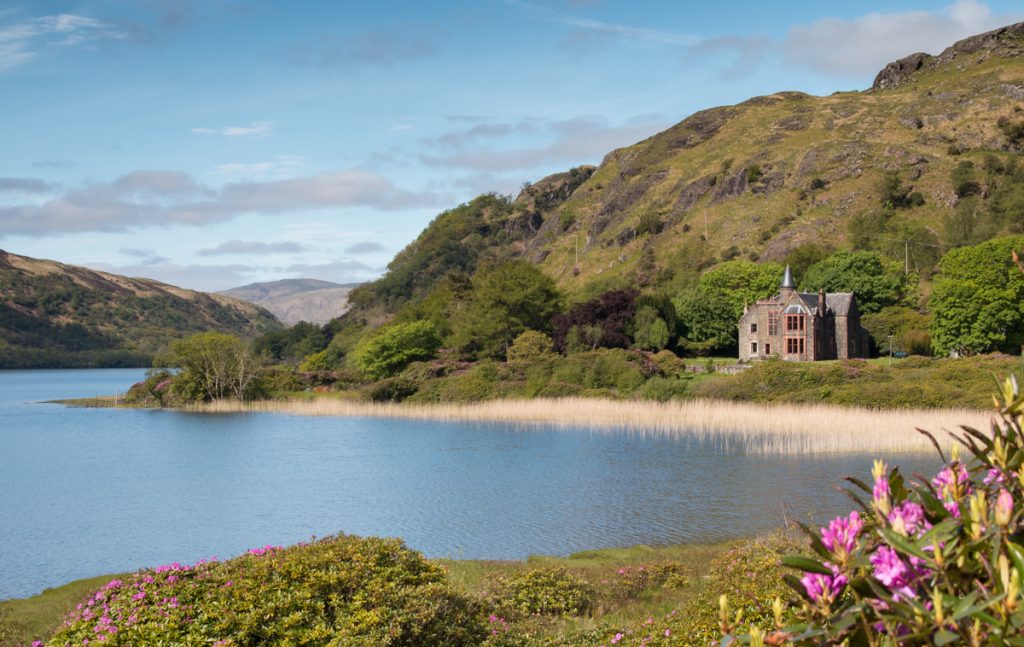 Craig Ben Lodge, Loch Uisg
Treat yourselves to a true Highland escape with a stay at Craig Ben Lodge, complete with a turret and exceptional loch views. The house affords easy access to the sea at Lochbuie and Loch Spelve, with use of a boat available on Loch Uisg too.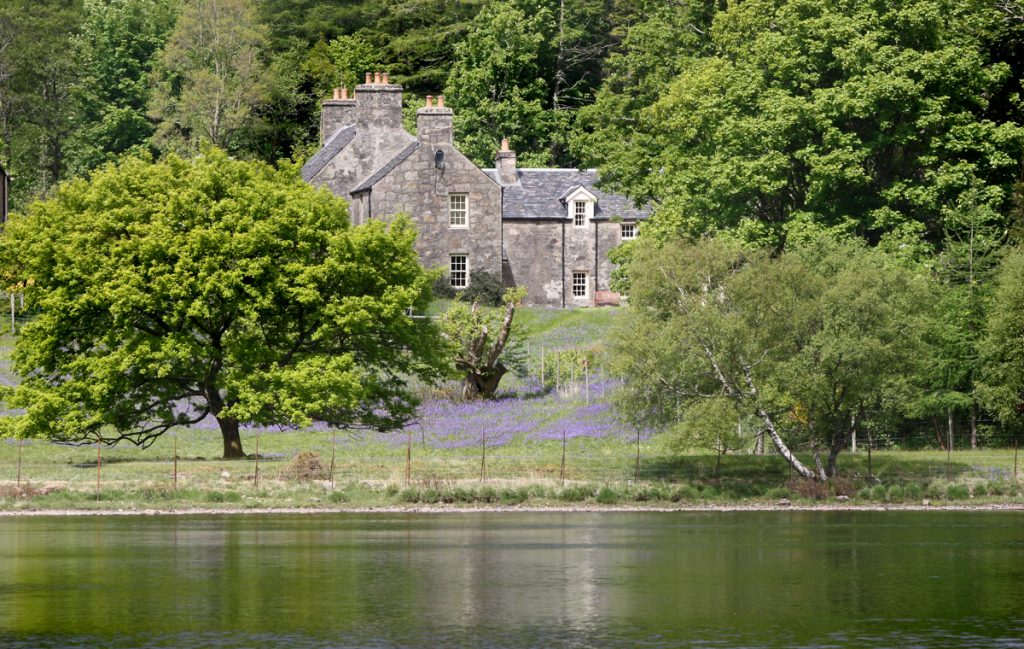 Macquarie House, Loch Ba
A stone's throw from the dramatic freshwater loch, Loch Ba, which leads into Mull's mountainous interior, Macquarie House is an angler's delight, with a boat available to hire, permits available for river fishing on the River Ba, and even the chance to catch brown trout on a hill loch nearby. Throw in the close proximity of Loch na Keal for sea fishing, and a week simply won't feel long enough.
Discover more inspiration for things to do on Mull and make your holiday truly memorable.