The outdoors is certainly one of the Isle of Mull's greatest attractions. With miles of unspoilt coastline and stunning views around every corner, you're never short of things to see. So if you are in the midst of planning your next family holiday and are thinking about days out and activities to do with the kids, you might find this list of our top 10 things to do with children on the Isle of Mull a helpful starting point. We've put together this little list to help entertain your little ones no matter what the weather.
1.Explore life from the seas around Mull at the Isle of Mull Aquarium
Located in Tobermory, the Mull Aquarium is a 'catch and release' Aquarium. This means the species on display are 'resident' for a maximum of four weeks before being returned to the water. As a result there is always something new to see on each visit. Kids will love the interactive touch pool sessions. There are a good selection of toys and souvenirs too, not to mention the mesmerising contour sand pit! Contact 01688 302 876
2. Mull Pony Trekking
Catering to both experienced and first time riders, Mull Pony Trekking offers a superb opportunity for kids to gain experience with the ponies whilst seeing some of Mull's finest scenery. Taster sessions can also be booked, ideal for the very youngest riders and those who are a bit unsure. Perfect for toddlers are the shetland pony rides. After a quick brush and pat you can lead your children out on a short ride. The more experienced riders will love cantering along the shore on the beach trek. Contact Liz: 07748807447
3. Rainydays indoor soft play and cafe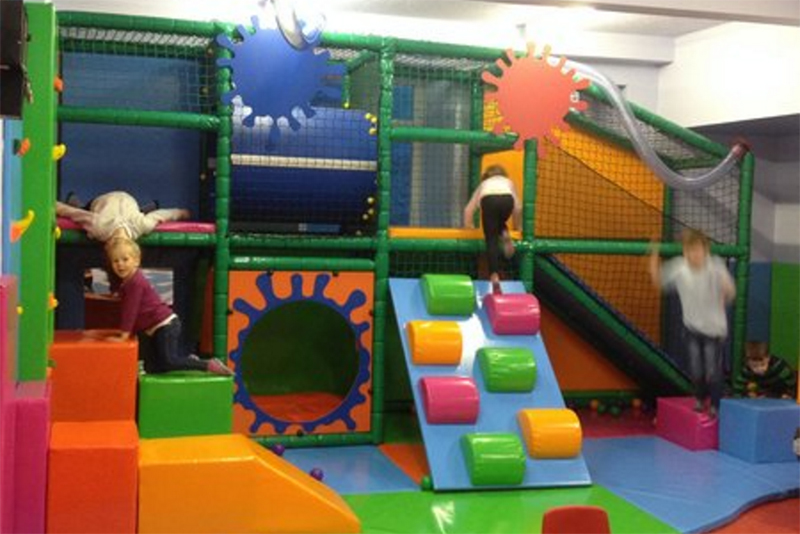 Located within Aros Hall on Tobermory's Main Street, Rainydays soft play will let children burn off that excess energy no matter what the weather! There are a range of 'climbing blocks', slides and a ball pit. Drinks and snacks can also be purchased and there are a selection of books and magazines too. Contact: rainydaysaroshall@gmail.com
4. Visit Duart Castle and Tearoom
Kids will love a visit to Mull's Duart castle. The castle is the seat of clan MacLean and dates back to the 13th century. You explore the inside of Duart, where there are exhibits and displays detailing the castle's history. Steps lead right up to the roof terrace, where the are outstanding views. After looking around the castle you can enjoy a sit down and some delicious food and drinks in the tearoom. Walking trails lead around Duart point. There is a millennium woodland walk and even a small sandy beach to find! Duart Castle also hosts a range of events and attractions that take place throughout the summer. Contact: 01680 812 309
5. Explore the stunning gardens at Lip na Cloiche
Situated on the Isle of Mull's west coast, Lip na Cloiche gardens will be a firm favourite with children and adults alike. Entry is by donation and a maze of footpaths let you explore this stunning hillside garden. The gardens are densely planted with a wide range of plants that thrive in the warm sea air. The gardens feature a mix of beach-combed and 'found' items that are beautifully incorporated into the planting in a way that will surprise and engage children and adults too. You can also purchase craft items and plants and a proportion of the proceeds are donated back to local charities. Contact: 01688 500 257
6. Take a family friendly walk
Walks on the Isle of Mull for kids don't have to involve climbing Ben More, the island's Munro. You can see some great views at lower levels and with little effort. Aros Park is a great option for walking with children on Mull. Located just south of Tobermory, Aros Park has a network of maintained tracks, including some that are suitable for pushchairs too. In sunny weather children will enjoy ball games on the grass where there is also a climbing frame and picnic areas. In heavy rain the park is stunning with its many impressive waterfalls that thunder into the sea of Tobermory harbour. There are trails into the woods with adventure courses to complete and stunning views over the harbour to Tobermory. See details and maps on our walking page.
7. Make waves at the Isle of Mull Swimming Pool
The Isle of Mull Swimming Pool is centrally located in Craignure at the Isle of Mull Hotel. This 17m long pool is great for children because the depth is 1.2m. There is a shallower toddler/learner pool too. Adults can also enjoy use of the spa, which has a sauna, steam room and outdoor Jacuzzi. A range of beauty treatments are available and there is a Rasul Mud room. After everyone has enjoyed the pool you can head over for a bite to eat in the hotel lounge bar.
8. Discover the Isle of Mull's past at The Old Byre
The Old Byre heritage centre is located just outside of Dervaig in north Mull. Children can play in the covered play area, which has a selection of toys and games. There are picnic benches where you can enjoy food and drinks from the cafe. The heritage centre has a excellent display of models that show life like scenes from Mull's past. There are also informative films you can watch and a gift shop too. Contact: 01688 400 229
9. Hit the beach for sandcastles and paddling!
A trip to a beach is also a good bet and Mull has some of the finest beaches you could wish for. Whether it's picnics or sandcastle building, paddling or fishing, children always seem to have a way of making their own fun and games given an expanse of sand to do it on! Mull has such a beautiful range of beaches and coastline to enjoy with sands of every colour. Kick start your next beach day with our guide to beaches on the Isle of Mull.
10. Become an island explorer and take a boat trip!
Mull offers some amazing boat trips exploring the waters and small islands around its coast. The trip to Staffa is an ideal short trip to do with children. The sail takes around 40 minutes from Mull and you have a chance of see wildlife along the way. Landing on Staffa you get an hour ashore to explore the island on foot (taking care!). You can guide kids around to the impressive Fingal's cave, and watch waves crash inside making a tremendous noise! In spring and summer, puffins arrive on Staffa and young children will enjoy watching these colourful birds. This is an ideal first boat trip, being shorter in length but big in drama! See more about Staffa and a list of Mull boat trip operators to contact.
These are just a sample of some things to do with kids on the Isle of Mull but you'll find plenty more. You'll also see we have a brilliant range of holiday cottages that our great for families. See our full range at Isle of Mull Cottages and do get in touch if you'd like any help or advice: 01688 400 682 or mail@isleofmullcottages.com
What are your favourite activities to do with your children on Mull?