Skylarks dancing to the heavens. Meadow Pipits parachuting ground wards. Golden-ringed Dragonflies patrolling the burns. Hen Harriers quartering the hillside…
We all stood in amazement as Mull's moorland teemed with life! My guests and I were immersing ourselves in spectacular upland ecology on a recent Mull Nature Expedition, undertaking a short leisurely walk to delve deeper into the habitat and experience some of the wilder parts of Mull.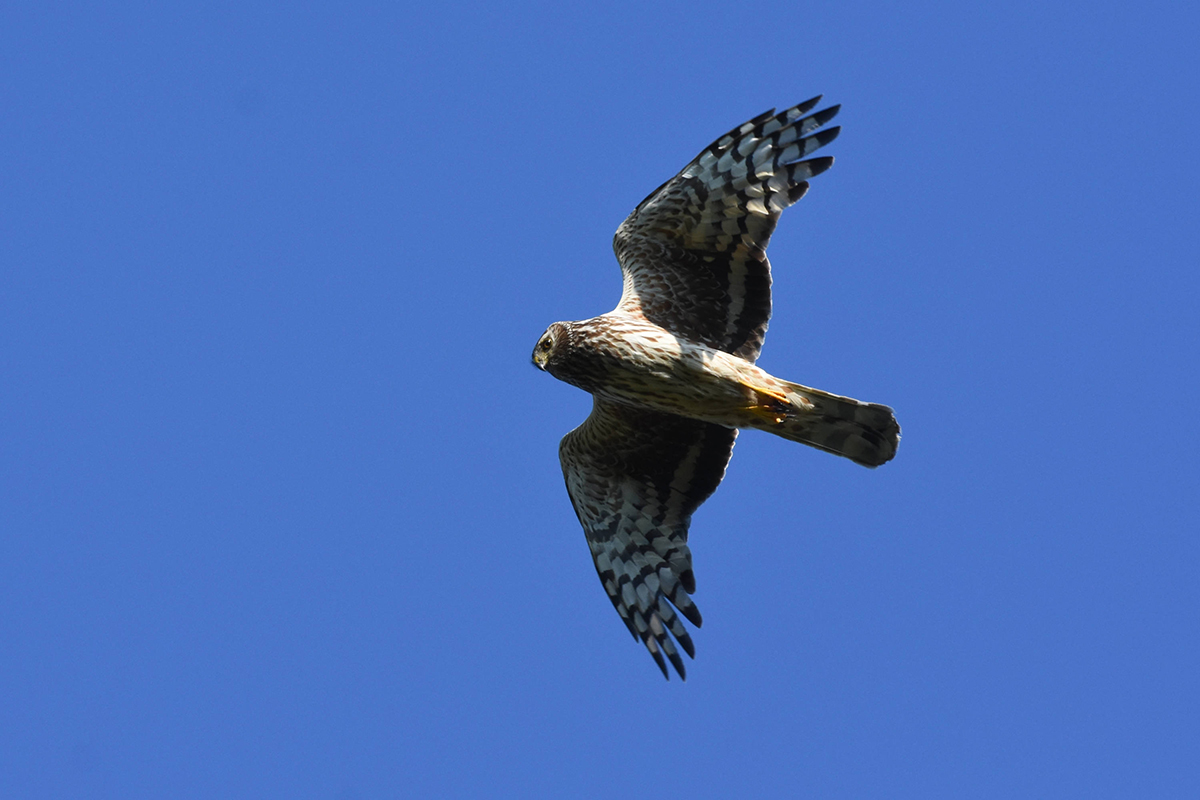 Explore Mull's upland ecosystems
50% of Scotland's landmass is an upland ecosystem and these habitats are heavily under recorded in terms of species abundance and trends. I am the British Trust for Ornithology (BTO) North Argyll Regional Co-ordinator and Nature Scotland is working with the BTO to record all of our avifauna sightings during expeditions on the moors of Mull. On a recent tour, we managed to input data that included 12 male Meadow Pipits on territory, 8 Skylarks in song, 2 occupied Whinchat and Stonechat sites, 8 singing Wrens and 3 separate Hen Harriers.
The invertebrate life that underpins the diverse fauna is also recorded to help provide a greater understanding of the biodiversity on the island. Dragonfly and butterfly sightings along with their co-ordinates are logged manually out in the field. The information is then entered to the online database once I am back in the office. Guests have the option to get involved in the citizen science projects by helping to spot wildlife, write down sightings and take co-ordinate readings using a device provided.
After a lovely morning observing and exploring the moors we travelled to a nearby viewpoint to scan the habitat and have our packed lunch. Whilst enjoying our hot drinks, a distant Golden Eagle was seen in the spotting scope cresting a mountainous skyline. The emblematic species inhabits the wildest parts of the country from high altitude montane to inaccessible coastlines.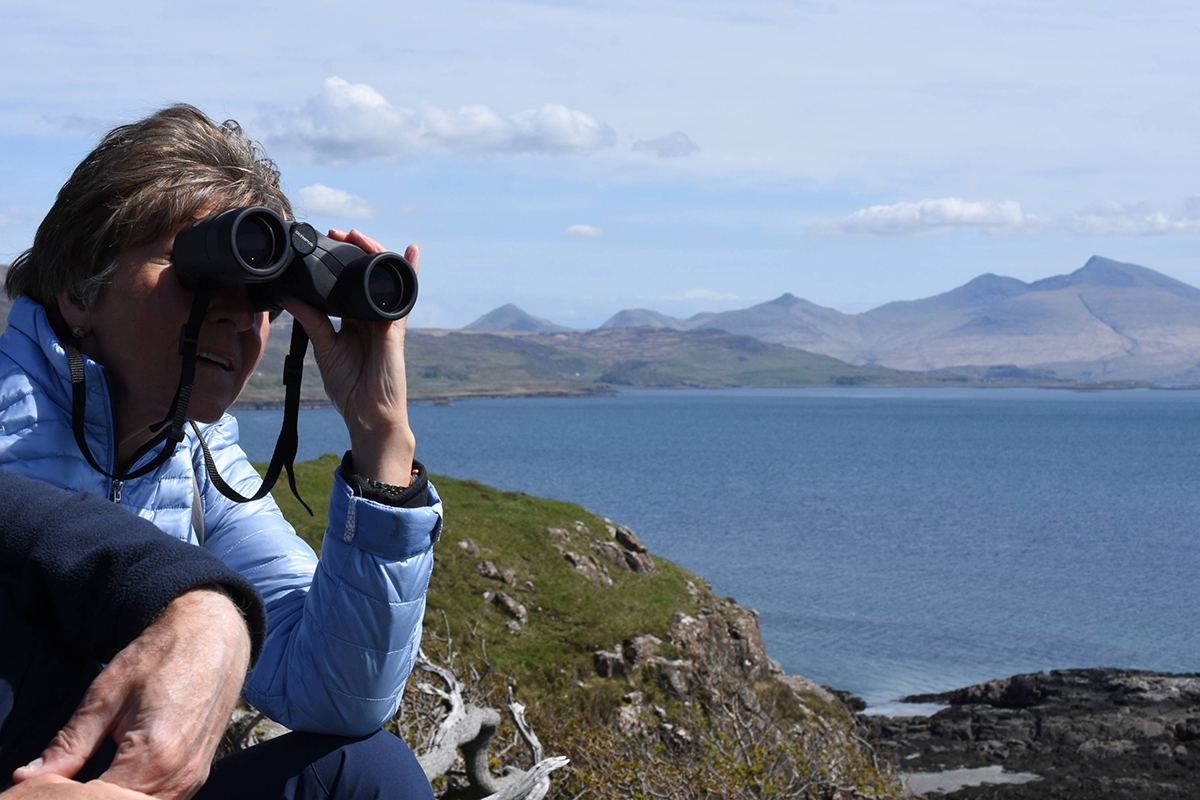 From sea to summit: diverse habitats on Mull
One of the most exciting things about Mull is the large mixture of landscapes and habitats to explore. There are over 60 wildlife habitats recognised in the UK and the fabric of Mull possesses over 30 of those! On our Nature Expeditions we aim to cover a mixture of habitats by vehicle and on foot throughout the tour.
After our lunch break we made for the coast to search for water-based wildlife. The Eurasian Otter is a real draw-card species and a very popular predator so we make sure to cover Otter habitat on every expedition. Another easy-going walk was undertaken to enable almost constant pauses to scan the surrounding shoreline for movement.
An adult White-tailed Eagle flew right overhead with Harbour Seals visibly hauled out on nearby skerries. Whilst the otters remained elusive this time, we instead encountered a pod of Bottlenose Dolphins. They were working the coastline, surfacing in small groups and also showing sporadic breaching behaviour! We input any cetacean records into the Hebridean Whale and Dolphin Trust's 'Whaletrack' app.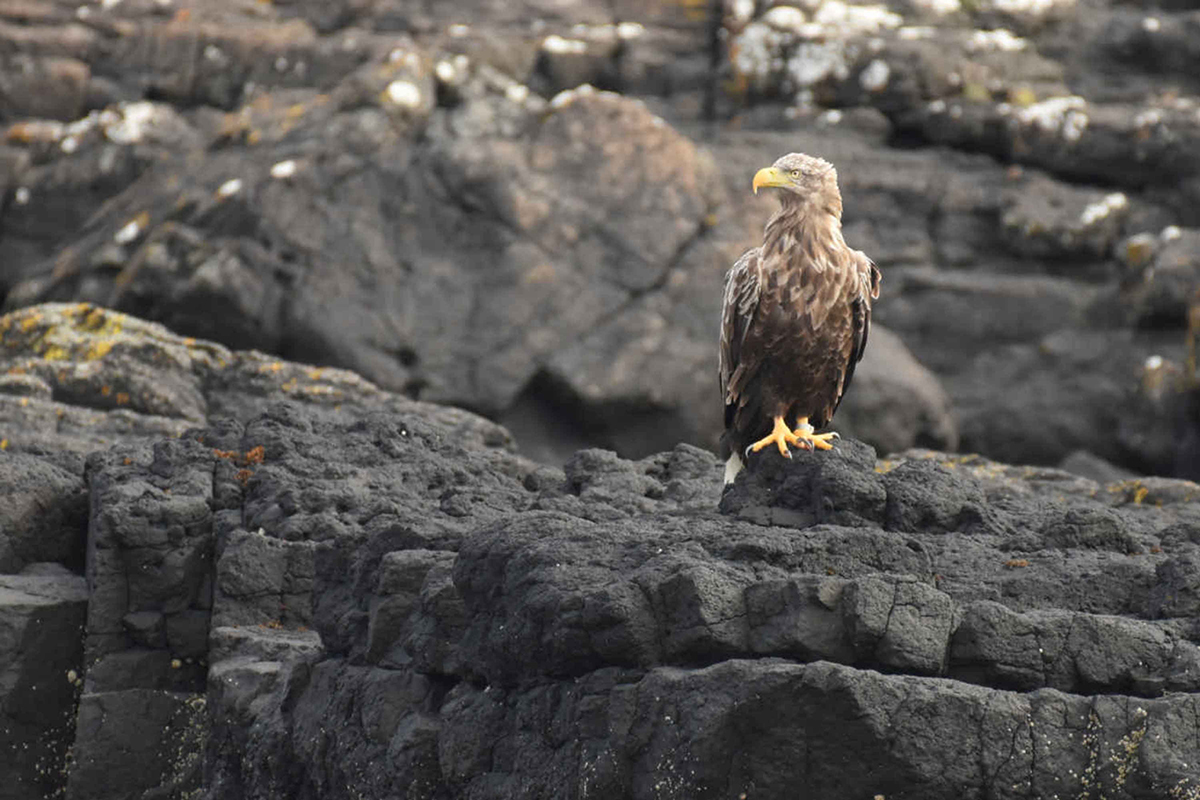 Nature conservation and education
The fourth national seabird census is being undertaken during 2018/19. We have been given the task of co-ordinating all survey coverage efforts on the Isle of Mull. Some of these efforts will be taken on Nature Scotland expeditions during the next two breeding seasons. During our afternoon excursion along the coast we managed to complete some census counts on breeding Razorbills, Kittiwakes and Fulmar.
Education is at the heart of every Nature Scotland experience. I will aim to provide fascinating information on species ecology and anatomy, along with examples of how an ecosystem functions healthily when in a completed state. I will also raise any current conservation issues and threats to UK species. This helps to increase awareness and encourage direct involvement and engagement.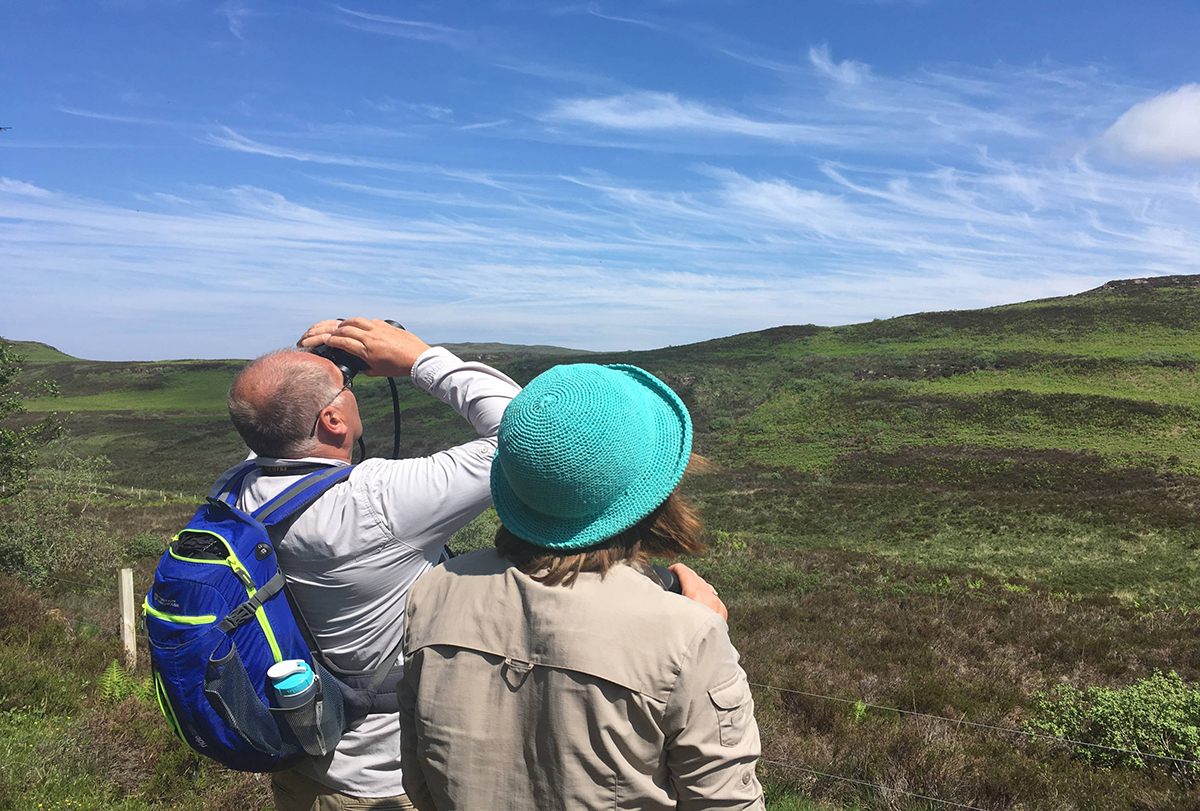 Words and Images: Ewan Miles
Ewan runs the Mull based, award-winning eco-tourism operator Nature Scotland (www.naturescotland.com) and offers a variety of tours and experiences that can help you unlock some of the wildlife highlights of the Isle of Mull.
Learn more about Mull's wildlife 'big five' here.