The Isle of Mull is famed for many things. A charming harbour town, breathtaking beaches and abundant wildlife are only the beginning. It is also an island of great history, where much of it has been carefully preserved. Plenty of historical attractions remain on the island on display for visitors to see.
Here, we round-up seven brilliant historical attractions for you to visit on Mull. From castles to clans and old crofter's cottages, you'll find many memorable ways to step back in time on the island.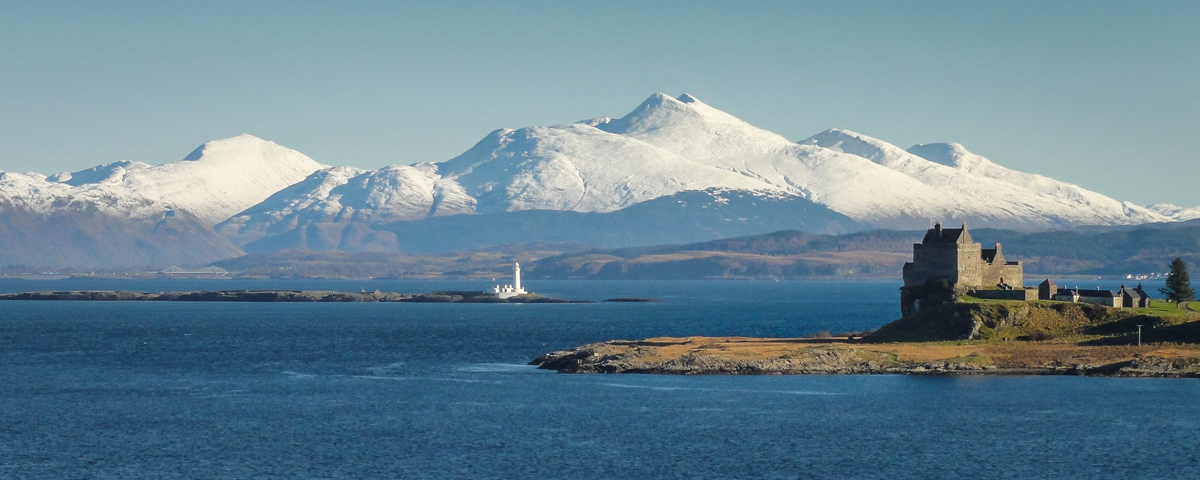 Duart Castle
You can start to enjoy the varied historical attractions found at Duart Castle before you even set foot on the Isle of Mull thanks to the castle's coastal location. You can even spot it from the ferry as you sail over from Oban.
Once back on land, Duart Castle is only a few minutes by car from Craignure. Visit and you can uncover the history of Clan Maclean in the clan exhibition. It's a special experience to learn about the past while standing in the rooms where it took place. There are also pretty grounds to explore, a 13th-century keep to scout out and a tea room to warm up in afterwards.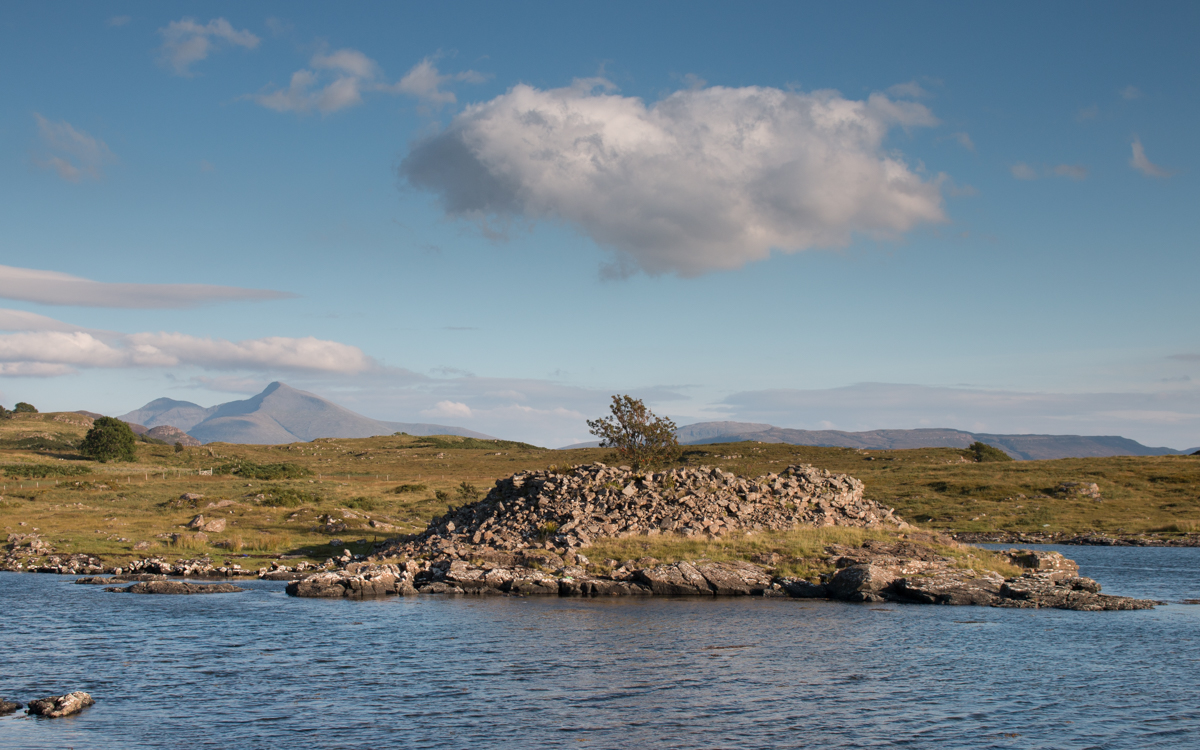 Dun nan Gall Broch
Situated at the southern end of Ballygown Bay on Mull's west coast are the circular remains of Dun nan Gall Broch. Although only low walls remain of this broch, they do still reveal how thick the walls once were, and the remains of the internal spiral staircase is still visible. Brochs date from the Iron Age and can be found throughout Scotland. The exact purpose of them isn't fully understood. Some may have been used as dwellings or defensive structures. After exploring you can head to the Old Byre Heritage Centre or Mull Museum (see below) to see a scale model of how the broch may have looked.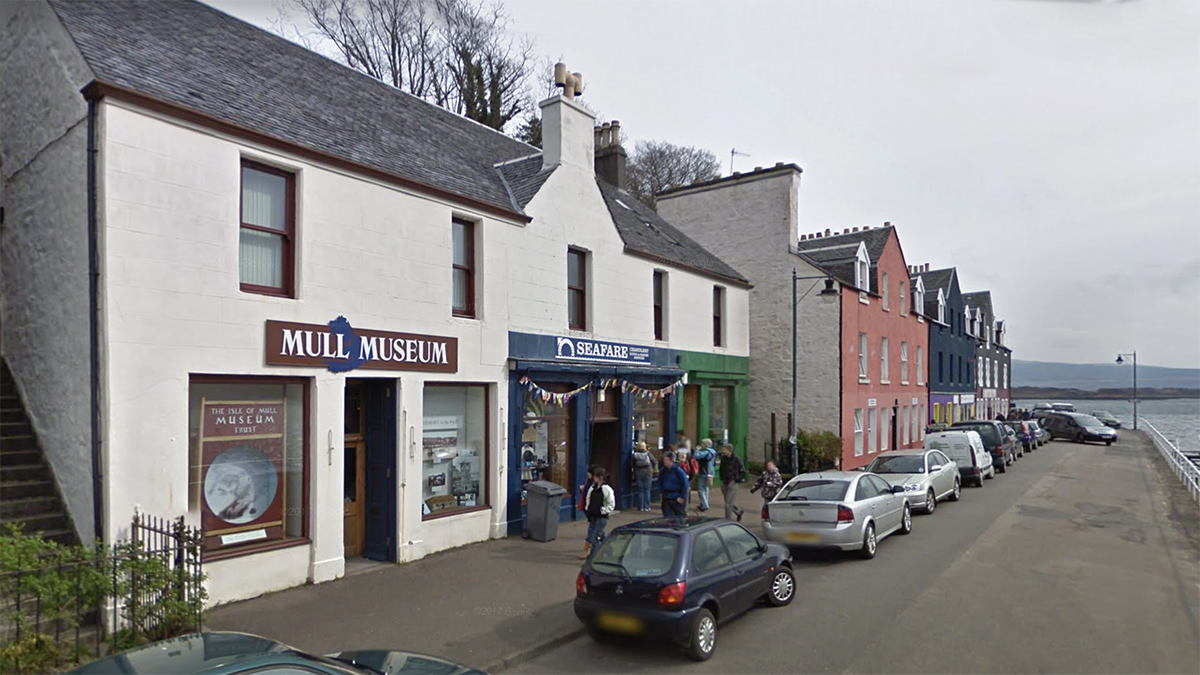 The Mull Museum
Almost every visitor to the Isle of Mull will pay the charming harbour town of Tobermory a visit. When you do, plan in time to take in The Mull Museum, which showcases many of Mull's historical attractions.
The Mull Museum describes itself as "a small museum crammed with information about Mull in the past" – and that's exactly what you will find. Trace Mull's historical highs and lows, from crofting life to clashing clans, when you visit.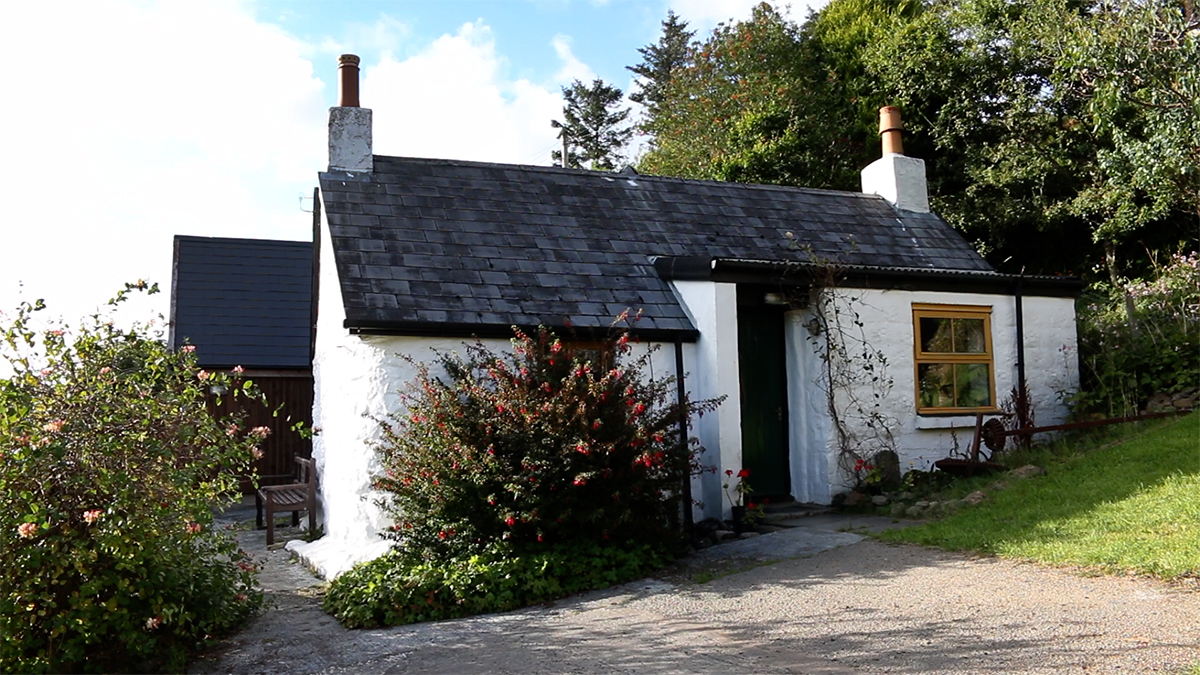 The Ross of Mull Historical Centre
If you'll be staying in a holiday cottage in the south of the island (find yours here!), you'll be perfectly placed to explore the Ross of Mull Historical Centre. Above all historical attractions, this is the place to visit if you're curious about clans or a fanatic for family history. And because it's located in Bunessan, you're only a short, harbour-front stroll away from some lovely lunch spots afterwards, too!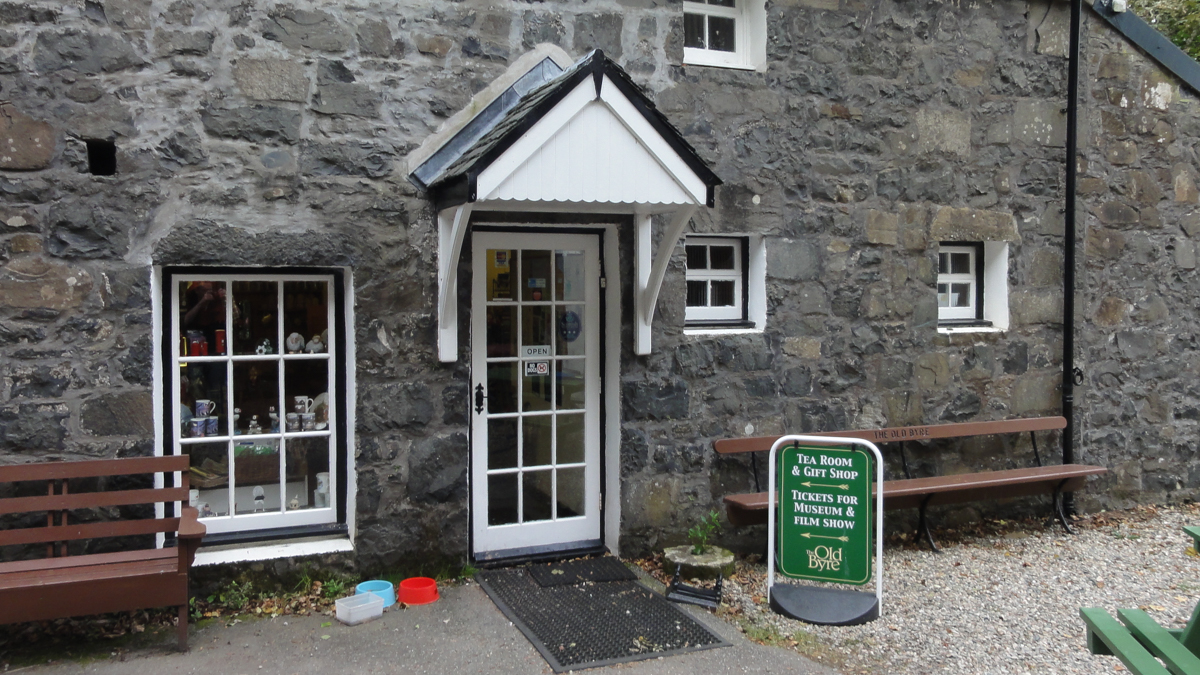 The Old Byre Heritage Centre
For another of Mull's historical attractions that offers both epicurean and historical treats, head to The Old Byre Heritage Centre near Dervaig. As well as a gift shop and tea room, this centre offers excellent displays of the island's past, told via excellent models and displays that help bring Mull's past to life. There are informative videos too!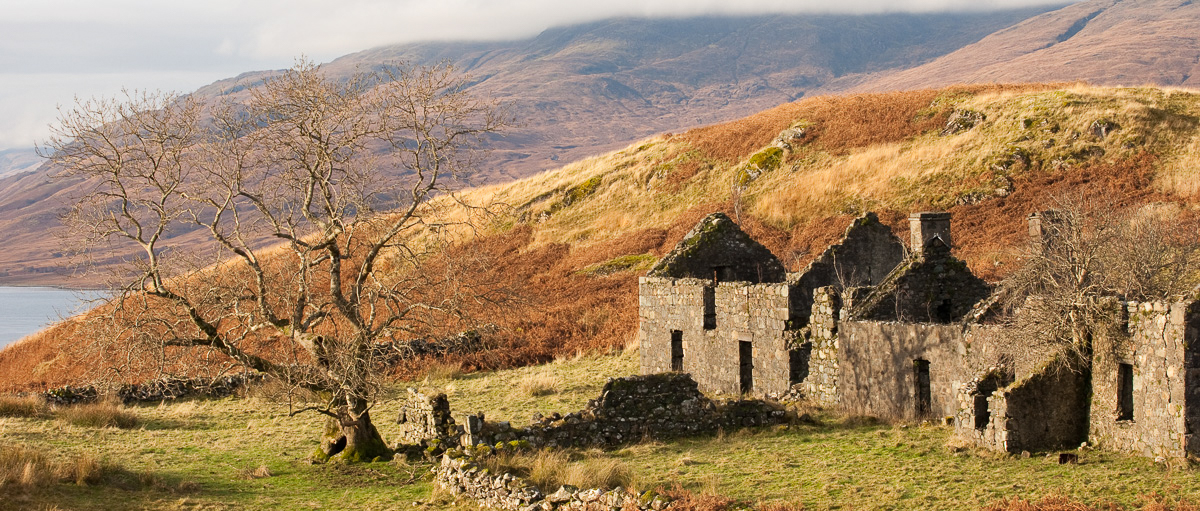 Ruined settlement of Gualachaolish
The Mull Historical & Archaeological Society have a detailed history and guide to Mull's many ruined settlements, one of which is Gualachaolish. This settlement gets our vote because of the spectacular views – both of the ruins and the landscape surrounding them.
The croft buildings, although in disrepair, remain impressive to see. Many walls are still standing, which reveal stonework, fireplaces and doorways within. It's located above Loch Spelve, with hills that rise up either side to perfectly frame a sea view. It's stunning on sunny and grey days alike.
Need some more ideas for memorable ways to enjoy rainy days on Mull? Try these five!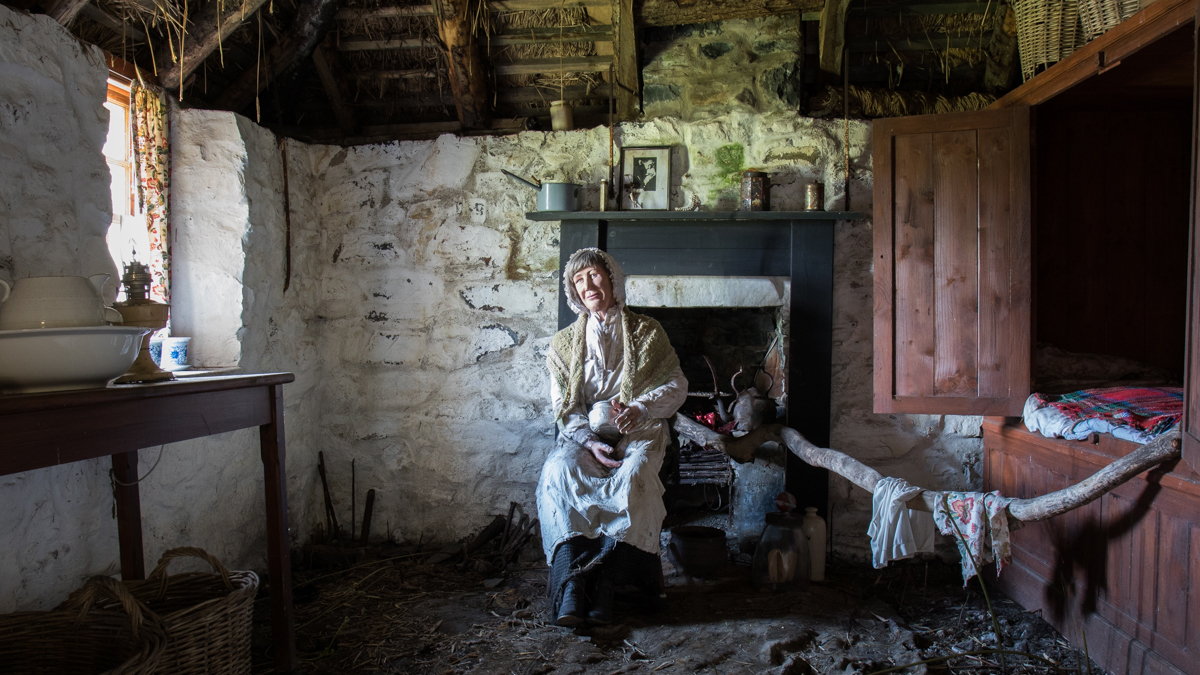 Sheila's Cottage, Ulva
If you'll be island hopping to Ulva during your holiday on Mull, then make sure you pay a visit to Sheila's Cottage on Ulva. This thatched croft house has been reconstructed to reveal the 20th-century life its former resident led. It's a great way to experience the history first-hand. You'll also find information boards further detailing the history of the island.
Which is your favourite of Mull's many historical attractions?