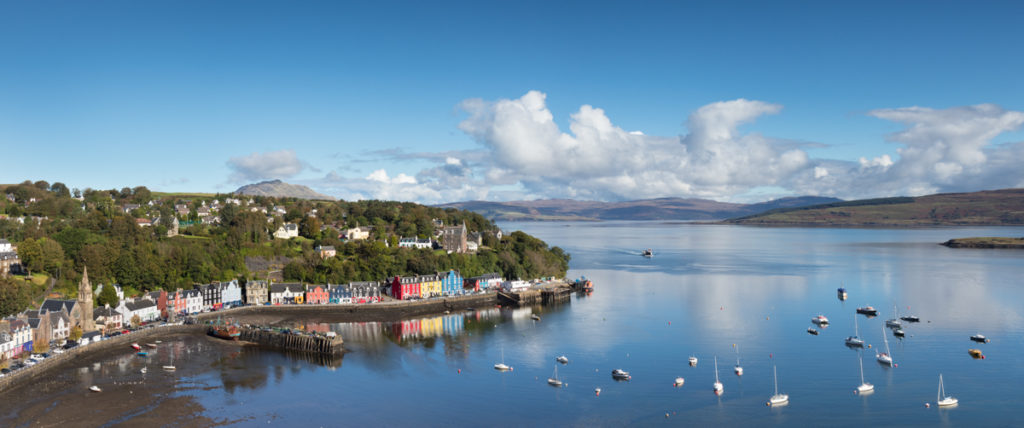 Picnic on the beach
Just beside the fisherman's pier you'll find a small sandy beach, perfect for the dogs to have a paddle while you enjoy a picnic lunch on the sand, or a bite of fish and chips.
Enjoy a dram
With guided tours around Tobermory's own distillery at the end of the harbour, followed by a tasting or two.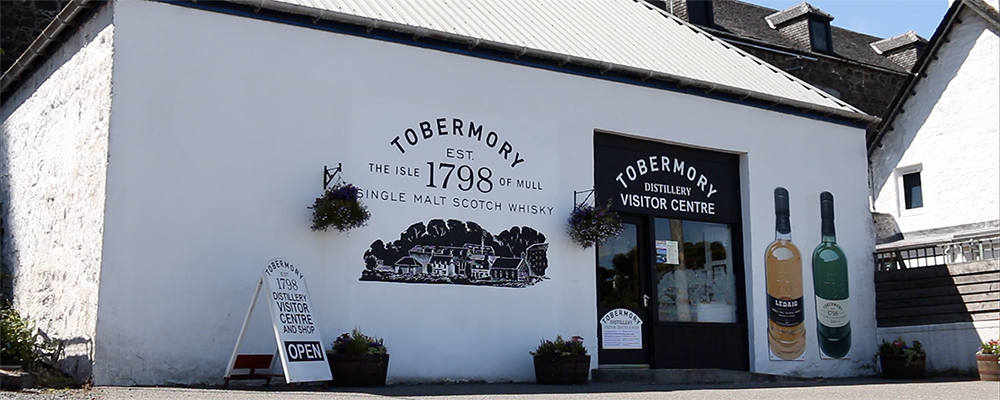 Jump aboard
With both Staffa Tours and Sealife Mull operating boat trips from the Tobermory pontoons out to sea, and the brilliant Tobermory Bay Tours offering hour-long scenic cruises, there are plenty of opportunities to experience Tobermory from the water.
Go fish!
At the catch-and-release aquarium, with lots of intriguing native creatures of the deep to encounter and touch pool sessions that younger visitors will love to get stuck into.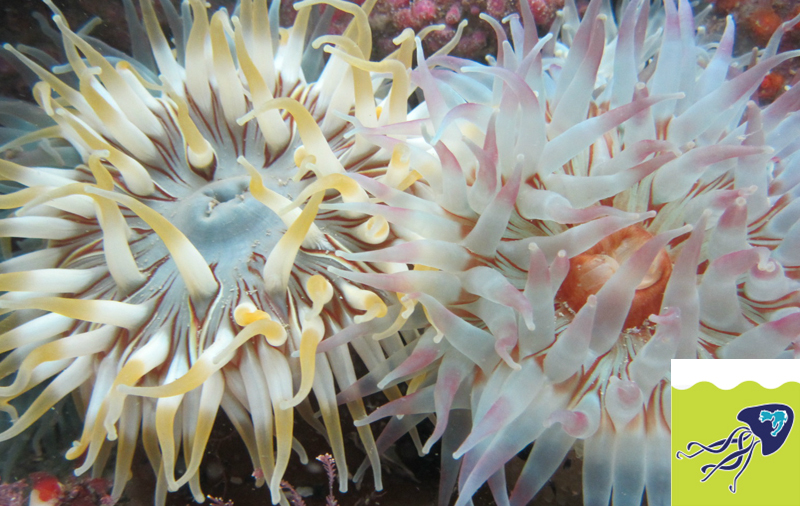 On the market
Mondays see the return of Tobermory's take on a farmer's market, with fresh produce, island meat and fish often available, as well as yummy treats cooked there and then and all manner of gifts and homewares crafted by local makers.
Step back in time
At the Mull Museum, open daily with just a donation required to come and have a look around. Trace your clan's past, discover the history of Mull and see Tobermory through the centuries.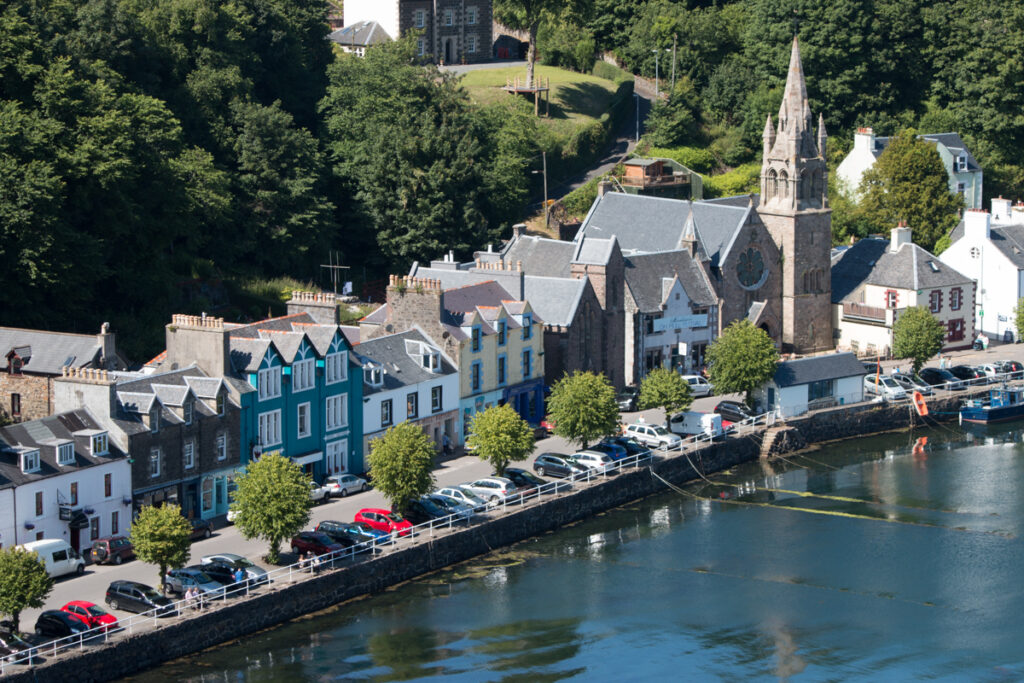 Culture fix
Venture up the hill to An Tobar to peruse the gallery and enjoy a coffee and cake, perhaps even returning later on to enjoy one of their regular musical and theatrical events.
Raise a glass
Of Tobermory's own craft beer, brewed on the Main Street at ToBEERmory.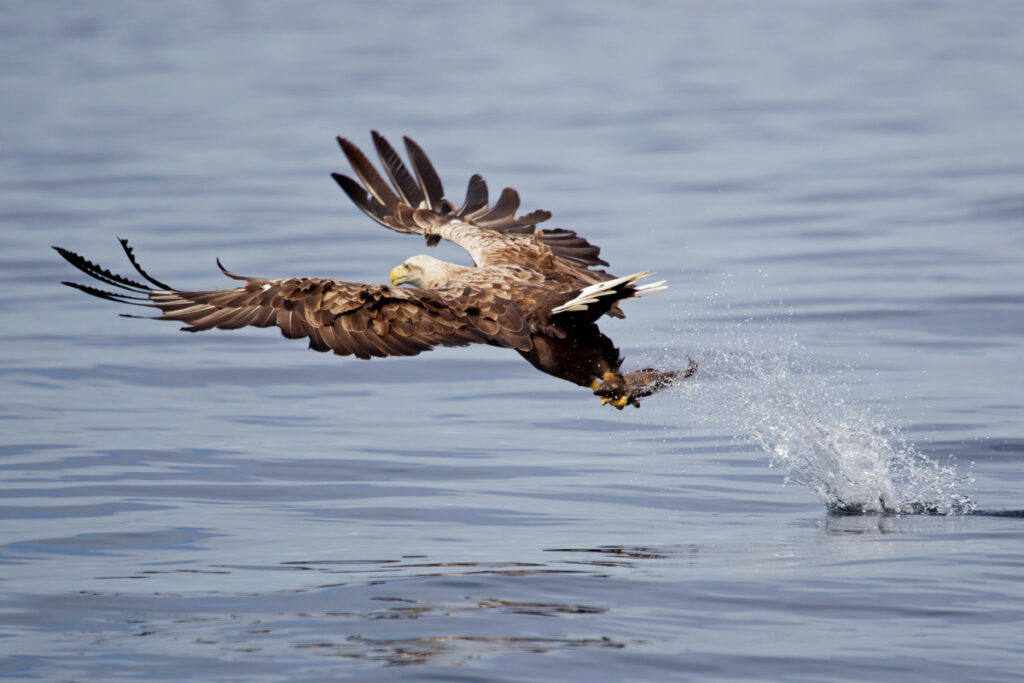 Walk on the wild side
Start your day bright and early and set out with a local wildlife guide, with tours departing from Tobermory to cover all corners of the island and give you great chances of meeting its famed wildlife.
Retail therapy
From locally made soap and pampering bath products, to artefacts made from antler, pretty pottery and even jewellery too, the Main Street offers a wealth of choice from local, independent purveyors.