Being an island off the west coast of Scotland, the Isle of Mull has no shortage of stunning beaches to tempt you. Here, we travel around the coast to bring you five of Mull's best beaches. Ready to find inspiration for your next island getaway?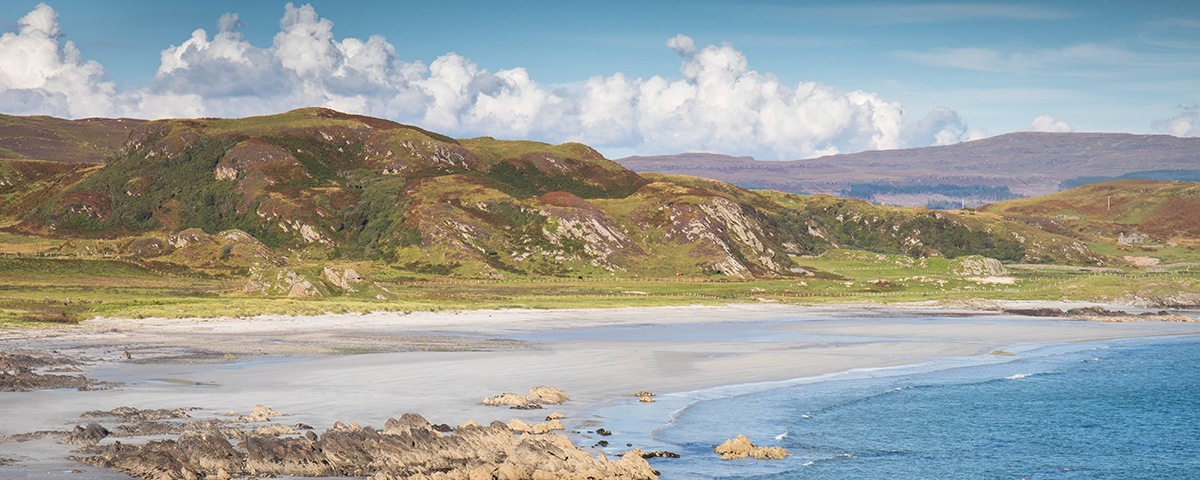 Ardalanish Beach, South West Mull
If you're staying on the Ross of Mull, you're in prime position to visit Ardalanish Beach. It's easy to reach from the car park close to Ardalanish Weavers. Once you're on the sand, the beach offers a lovely walk with excellent coastal and hill views. The beach is surrounded by sand dunes but, if you can tear your eyes away and look up, it's not unheard of tospot a white-tailed sea eagle here too! Warm up afterwards with a cup of coffee (and perhaps a new blanket) at Ardalanish Weavers.